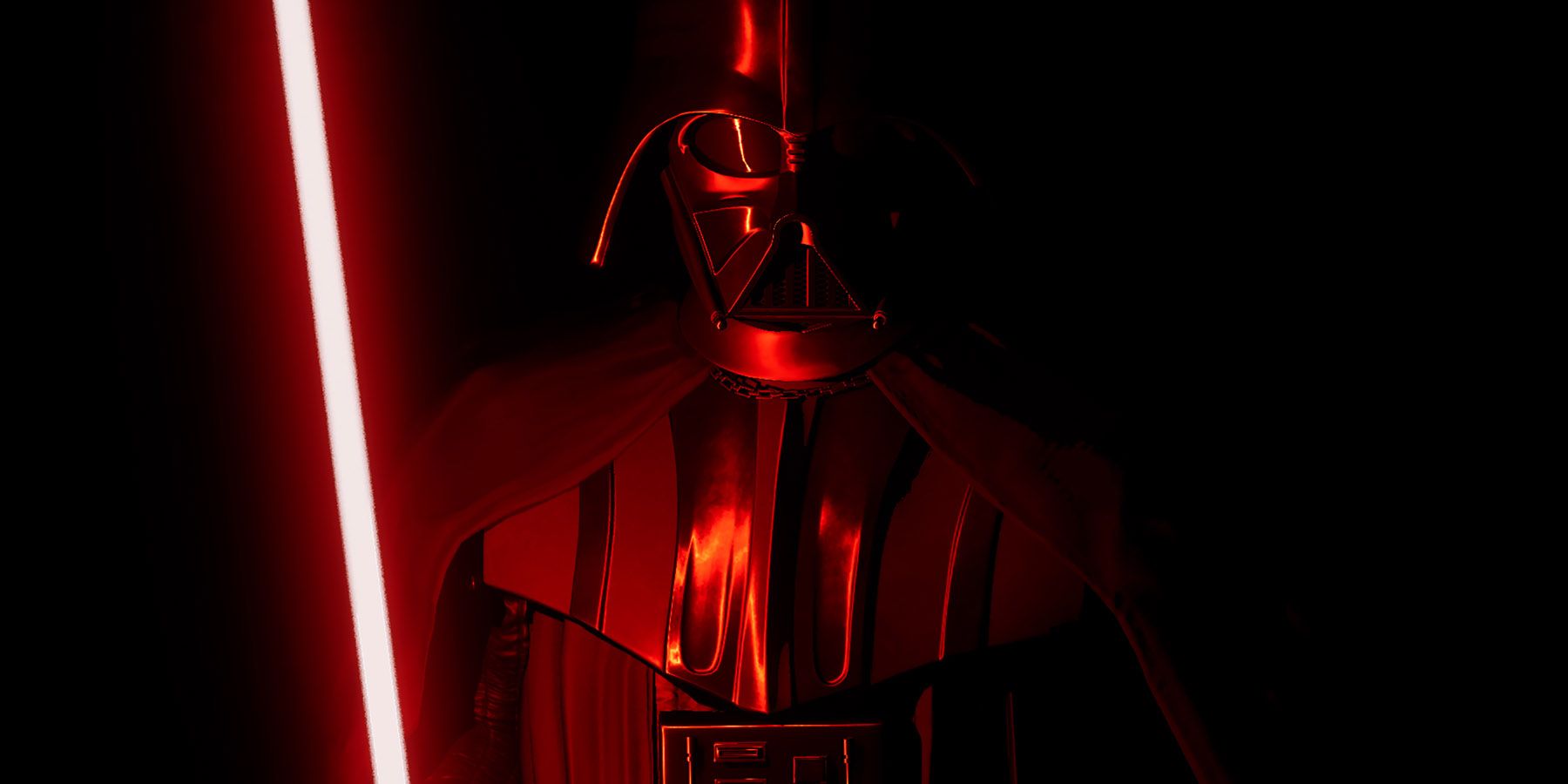 ILMxLAB Revealed Vader Immortal
ILMxLAB, Lucasfilm's immersive entertainment studio, finally shared details of the upcoming Star Wars VR game, Vader Immortal. They confirmed that star Maya Rudolph will play ZOE3, a quick-witted droid co-pilot and first mate that players partner with. "Much in the way Alan Tudyk did with K-2SO, we needed somebody for this role that could create a unique character using their improvisation and performance skills," writer and executive producer David S. Goyer noted at the Vader Immortal panel. "Maya truly was the first person we thought of, right from the very beginning, and her contributions and sense of humor have guided ZOE3 every step of the way."
Vader Immortal Will Return to Mustafar
The story of Vader Immortal will be closely tied to the wider Star Wars universe, with a direct link to ILMxLAB's previous VR game Star Wars: Secrets of the Empire. You'll get to explore Mustafar, and even interact with the planet's natural inhabitants. In the game, you play a smuggler who gets taken in by Imperial Forces and escorted to Vader's castle for a very important mission. "The story is about why Vader has chosen you," Goyer said. It also explores the man behind the mask. "There's a mournfulness, a sadness beneath the helmet," he added, and promised that players will get to see that side of the Dark Lord in an intimate and surprisingly emotional way.
RELATED: Exclusive: We've Played Vader Immortal And It's Very Cool
Jedi: Fallen Order Will Release in November 2019
To the delight of gamers, Respawn revealed that the Jedi: Fallen Order game will release on November 15 this year. It will be a single-player with no microtransactions.
The Story of Jedi: Fallen Order Was Revealed
Respawn Entertainment revealed a story trailer for Jedi: Fallen Order, which stars a Jedi pupil named Cal Kestis, who survived Order 66 and is on the run from the Imperial Inquisitors. The focus is on what Respawn Entertainment called "thoughtful combat," and it will introduce players to a host of new planets and characters. It will be fascinating to see how this fits into the wider Star Wars story, given the odds of Cal's survival by the end of the story are pretty slim.
Star Wars Pinball is Coming to Nintendo Switch
Chris Baker, Zen Studios' creative director, revealed that Star Wars pinball is coming exclusively to Nintendo Switch. Speaking to StarWars.com, he explained that game will come packed with its previously released collection of 19 digital pinball tables, including those based on the prequel, classic, and sequel trilogies, Rogue One, Solo, Star Wars: The Clone Wars, and Star Wars Rebels. The Switch edition is also getting all-new modes: the community-based Galactic Struggle, which allows players to contribute points to the light or dark side; a new Career mode, in which fans choose the side of the Jedi or Sith as they work their way up the ranks; and a Force Training mode for pinball Padawans.
Page 4 of 4: Galaxy's Edge And Hasbro At Star Wars Celebration 2019
Key Release Dates
Star Wars 9 / Star Wars: The Rise of Skywalker (2019) release date: Dec 20, 2019
Lord Of The Rings: Why Peter Jackson Couldn't Adapt The Silmarillion