Sony Pictures has confirmed they're developing 5-6 TV shows that will be set in the world of Spider-Man. Peter Parker's place in the current superhero movie landscape is something of a tangled web; Sony acquired the film and TV rights to Spider-Man and his world decades ago, but in 2014 struck a deal with Marvel Studios to reboot Spider-Man as part of the Marvel Cinematic Universe. That deal recently fell through, and Sony is beginning to share details of its plans for future.
Following the collapse of the deal with Marvel Studios, Sony now plans to put Tom Holland's Spider-Man in the Venom universe. This fills the Spider-Man-shaped gap in that world, and means that Sony can develop popular comic book storylines such as "Maximum Carnage" and "Kraven's Last Hunt." But it seems that isn't the end of Sony's ambition. They're also taking inspiration from Disney+, and extending this shared universe to the small screen as well.
Continue scrolling to keep reading
Click the button below to start this article in quick view.
Related: Spider-Man Leaving Marvel Wouldn't Be (Totally) Sony's Fault
Speaking to Variety, Sony Pictures chairman and CEO Tony Vinciquerra revealed that they're currently working on "five or six" TV series set in the Spider-Man world. He provided no firm details about these plans at this stage, so there's no indication how closely these would connect to the movies, or whether they'd feature well-known characters.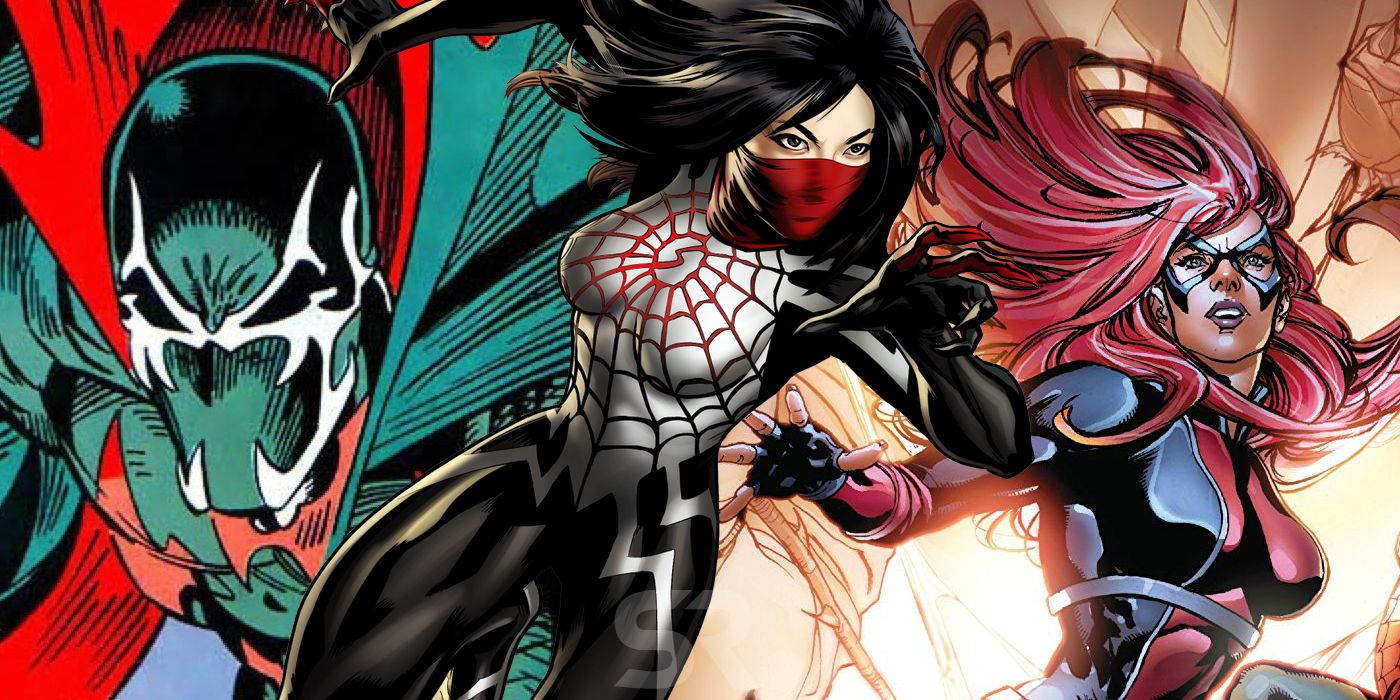 Although Sony clearly isn't ready to go public just yet, it's distinctly possible that details have already leaked. Last August, there were reports that the studio had signed off on some unexpected films featuring Z-list Spider-Man characters Nightwatch and Jackpot, as well as the relative newcomer Silk. The lack of brand recognition made these choices seem rather strange, but they'd be perfect for the small screen. Superhero shows like The Umbrella Academy and The Boys have proved that lesser-known brands can be top performers, and Vinciquerra himself referenced The Boys in his interview with Variety.
Sony's Spider-Man universe is still in its infancy, and as a result it's interesting to speculate how the pieces will all come together. There are really two models Sony can choose from, ironically both linked to Marvel. On the one hand, Sony could follow the pattern of Agents of SHIELD, assuming less viewers will watch their TV shows than will check out their movies; connections would be one-way only. Alternatively, they could take Disney+'s approach, where the films and TV series will intertwine a lot more. There are advantages and disadvantages to both approaches; it's even possible Sony will wait to see how Disney+ handles this before making a decision.
More: Marvel Losing Spider-Man Is A Disaster For The MCU
Source: Variety
Key Release Dates
Morbius (2020) release date: Jul 31, 2020
Star Wars Reveals What Happened On Tatooine After Luke (& The Empire) Left