Sharknado 3: Oh Hell No! just recently premiered on the Syfy network, and if you read our coverage of the film yesterday (or our feature review of the film itself), then you already know about the many problems of thematic and narrative digression that the series has fallen victim to in its third installment. Despite giving into corporate branding at the hands of Comcast, Syfy has announced that Sharknado 4 is already in the works, despite whatever reaction viewers might have had upon initial viewings of the latest chapter in the franchise.
With a finale to Sharknado 3 that left the fate of the series' star Tara Reid in the hands of viewers (urging social media participation with the hashtags #AprilLives or #AprilDies advertised on a final title card at the end of the film), Syfy obviously has some sort of plan for the franchise going forward, making Sharknado 4 an inevitable disaster that we're likely to hear plenty of speculation about before its premieres.
Case in point, in an article published by Variety, director Anthony C. Ferrante revealed that he wants Sharknado 4 to take place in multiple, international settings, stating:
"I want to do international. There are still U.S. cities that I want to destroy. But it's less about the cities, and it's more about, what are we going to do with Ian and Tara, and what genres do we want to play with."
Ferrante also added that if he were in charge of his heroine's fate, April Wexler (Tara Reid) would live well past the fourth installment, as the Syfy director has plans for the series and its chief protagonists (including Ian Ziering as Fin Shepard) that go far beyond the third and fourth films. And after stocking up on cameo appearences in Sharknado 3, Ferrante plans to go even bigger with Sharknado 4 - saying he would love for Bill Murray to make an appearance:
"We wanted Bill Murray in this one and I knew the reality of it. [Laughs] Remember when Lorne Michaels begged the Beatles to come on 'SNL' in the 1970s and he offered like $10,000? If Bill Murray came to the set, I'd give him a Fig Newton bar because that's all we have – and maybe a beer – and we'll have fun."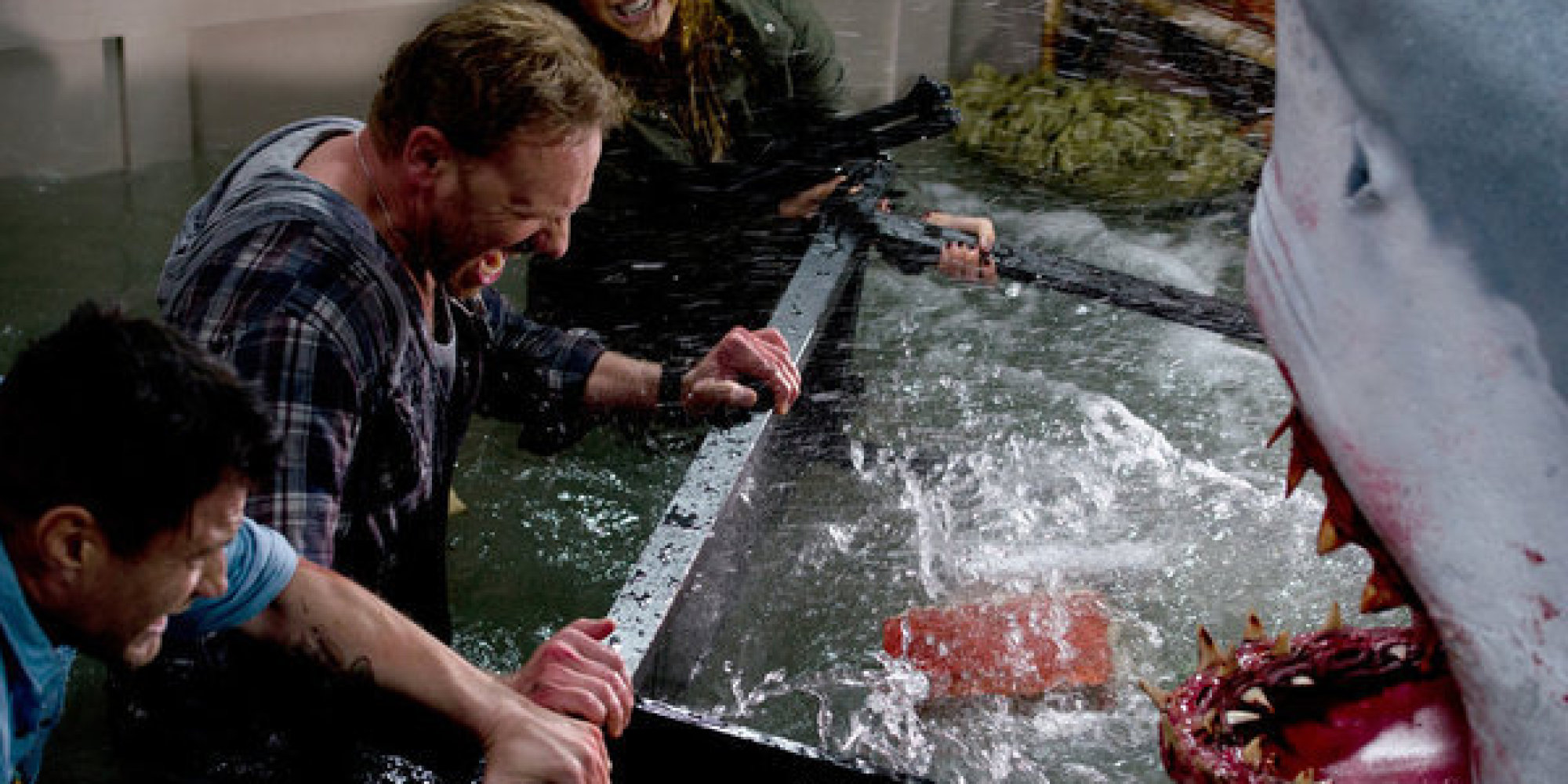 Three films in, and director Ferrante seems just as enthusiastic about the series going forward as ever. But with the fate of the series' star Tara Reid in the hands of Syfy viewers, just where Ferrante will be able to take the disaster epics going forward is not entirely certain - save that Sharknado 4 will happen, with or without April Wexler as a part of the action.
Ferrante has exhibited a lot of spirit and imagination in terms of scope in establishing the franchise so far (as a staple of summer TV viewing habits for three years straight), and Sharknado 4 already sounds like its off to the races at a running start. It's hard to imagine a film as ridiculous in terms of narrative concept as Sharknado becoming such a widespread cultural phenomenon at the national level, and Sharknado 4 (with its sights set internationally), is set to make an even bigger splash, with fiercer winds and a higher, rising tide.
Who knows, if we're lucky Billy Murray might one-up his famous Zombieland cameo by making an appearance in Sharknado 4, too.
Sharknado 4 will presumably debut on Syfy in 2016.
Source: Variety
Watchmen: A Theory On Jeremy Irons' Ozymandias