Last July, Netflix dropped a teaser trailer for Season 3 of Stranger Things in which we saw a lovably '80s commercial for Starcourt Mall, Hawkins' newest development. Then, in December, Netflix released a title tease and fans hit the internet to share their plot theories for all 8 episodes. A few weeks later, we got another teaser featuring Dick Clark's New Year's Rockin' Eve, which gave us a release date of July 4, 2019. Now we finally have a full-length trailer for Season 3, and there's a lot to unpack. Here's what we've learned so far:
RELATED: Stranger Things' Season 3 Monster Is [SPOILER] (Theory)
10

Episode Names & Plot Hints
As with Season 2, some episode titles are vague (or decoys) and any plot details we can derive from them are speculative. However, the new trailer brings a few into focus. As we see in the full-length Season 3 trailer, Max's older brother Billy (Dacre Montgomery) has gotten himself a summer job as a lifeguard. The next shot is of another lifeguard, whom we later see screaming as she falls into a dark hole, which explains the third episode's title, "The Case of the Missing Lifeguard."
We also know that "The Mall Rats" (episode 2) and "The Battle of Starcourt" (the season finale) are referring to events at the new mall in town, which we learned from the first teaser is called Starcourt. In the full-length trailer, there's a shot of rats running across the floor shortly after we see the main cast in the mall, all staring at something off camera. They're surrounded by broken glass and, if you look closely, Eleven's nose is bleeding, meaning something big is going to go down at Hawkins' new hangout spot.
9

It Takes Place in the Summer of 1985
In the very first episode of Stranger Things, the show establishes when and where Will Byers went missing: November 6th, 1983 in Hawkins, Indiana. Season 2 jumped ahead one year, putting us in the fall of '84. The title teaser Netflix dropped in December confirmed the third season will jump ahead one more year with the tagline "In the summer of 1985, the adventure continues..."
The new trailer oozes summer fun with shots of the carnival, fireworks, and the mayor saying, "Happy Fourth of July!" We also see some of our main cast working their summer gigs at the pool, Scoops Ahoy, and... The Hawkins Post? More on that later.
More importantly, we know the Duffer Brothers are big fans of '80s movies, and they aren't subtle about their references. The first season brought us back to the magic of Spielberg's heyday, and the second season referenced specific films that came out in 1984, such as Ghostbusters and Indiana Jones and The Temple of Doom. Considering the biggest summer blockbuster in 1985 was Back to The Future, we're in for some great homages this season.
8

There's a New Monster in Town
First we had the Demogorgon. In Season 2, we were introduced to the demo-dogs and the Mind Flayer, also known as the Shadow Monster. As we've seen in the Season 3 trailer, the Upside Down continues to creep into Hawkins, and there's a new monster in town this summer.
If the Season 2 finale is any indication, we should expect to see more of the Mind Flayer in Season 3. The Demogorgon and demo-dogs may make an appearance, but it's the new roaring creature at the end of the trailer that has fans speculating what it is, what it's capable of, and what Dungeons & Dragons-inspired name the characters will give it.
7

Starcourt Mall is the New Hawkins Attraction
Last summer, Netflix released the first teaser trailer for Season 3, in which a voiceover declares "Today, Hawkins is taking another step into the future, with the brand new Starcourt Mall" over footage of a full parking lot and the entrance of the newly-built shopping center. The Starcourt commercial featured all the historically accurate '80s elements that nostalgic fans go crazy for, from mall goers' outfits to storefront signs with old logos.
RELATED: Stranger Things Was Almost Completely Different Before Netflix
At the end of the commercial, we see Steve (Joe Keery) working at Scoops Ahoy, where Dustin (Gaten Matarazzo) visits him in a clip from the trailer. There's also a shot of Max (Sadie Sink) bringing an astonished Eleven (Millie Bobby Brown) to the mall, where we later see the older kids sliding down the space between the commercial-featured escalators.
Just after, there is a shot of protestors holding signs with phrases like "Recall the Mall" and "Mom & Pop Got Kids to Feed," indicating that some Hawkins residents aren't as supportive of the town's new development. The "battle" at Starcourt in the season finale could very well be a political one.
6

We're In for Another Nostalgic Soundtrack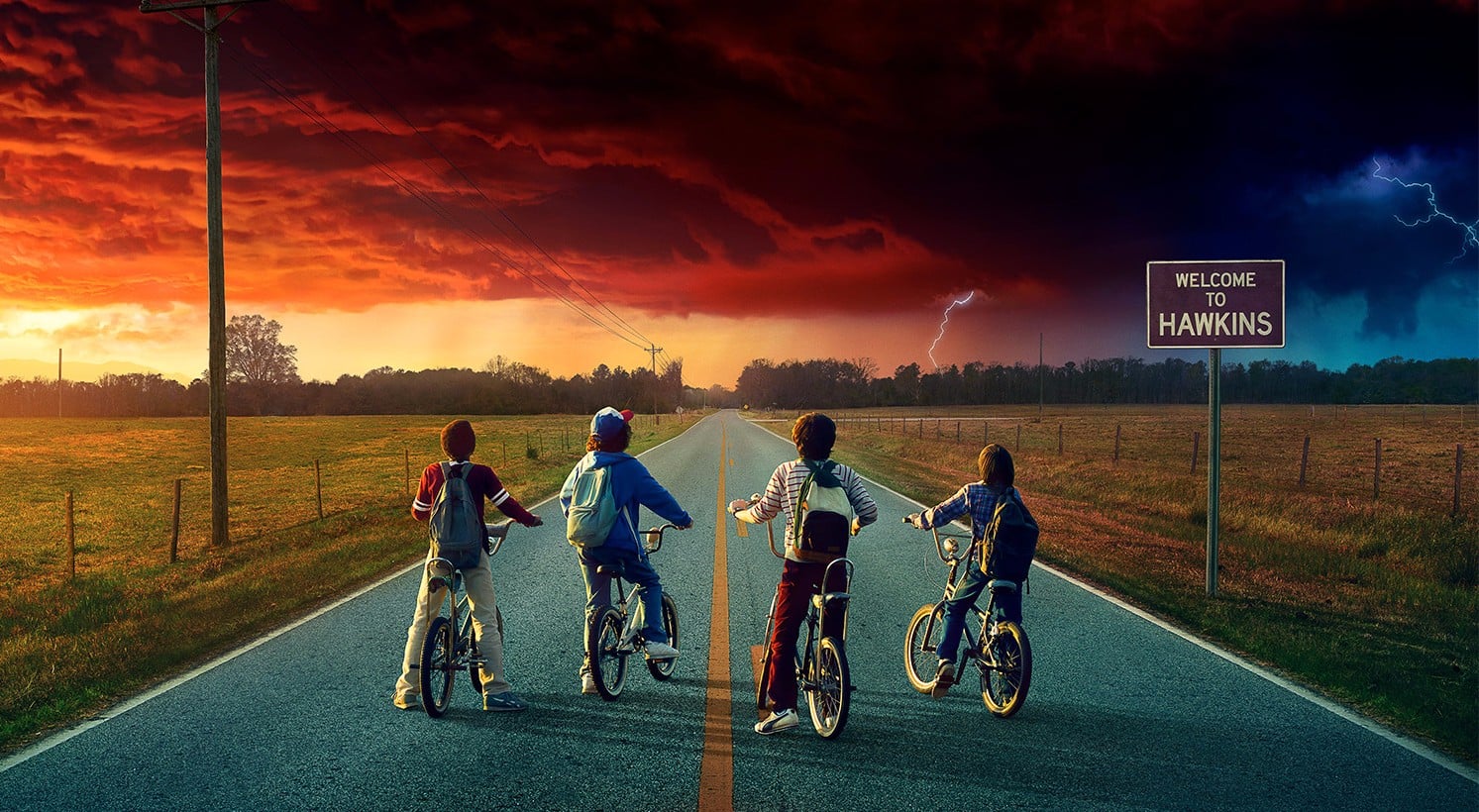 Though the first season of Stranger Things brought us its iconic theme song and chilling electronic score, the second season ramped up the use of popular '80s tunes, including "Whip It," "Talking In Your Sleep," "Rock You Like a Hurricane," and "Runaway." We knew we were in for some 80s classics after the brilliant use of Michael Jackson's "Thriller" in the Season 2 trailer, and the show appears to be continuing this trend in season 3. This season's trailer features hits like "Home Sweet Home" and The Who's "Baba O'Riley," and with the budget increasing each season, we're sure to hear more 80s mixtape essentials. "Don't You Forget About Me," "Take On Me," and "Power of Love" from Back to The Future are among the 1985 hits we could hear this season.
5

The Kids Are Growing Up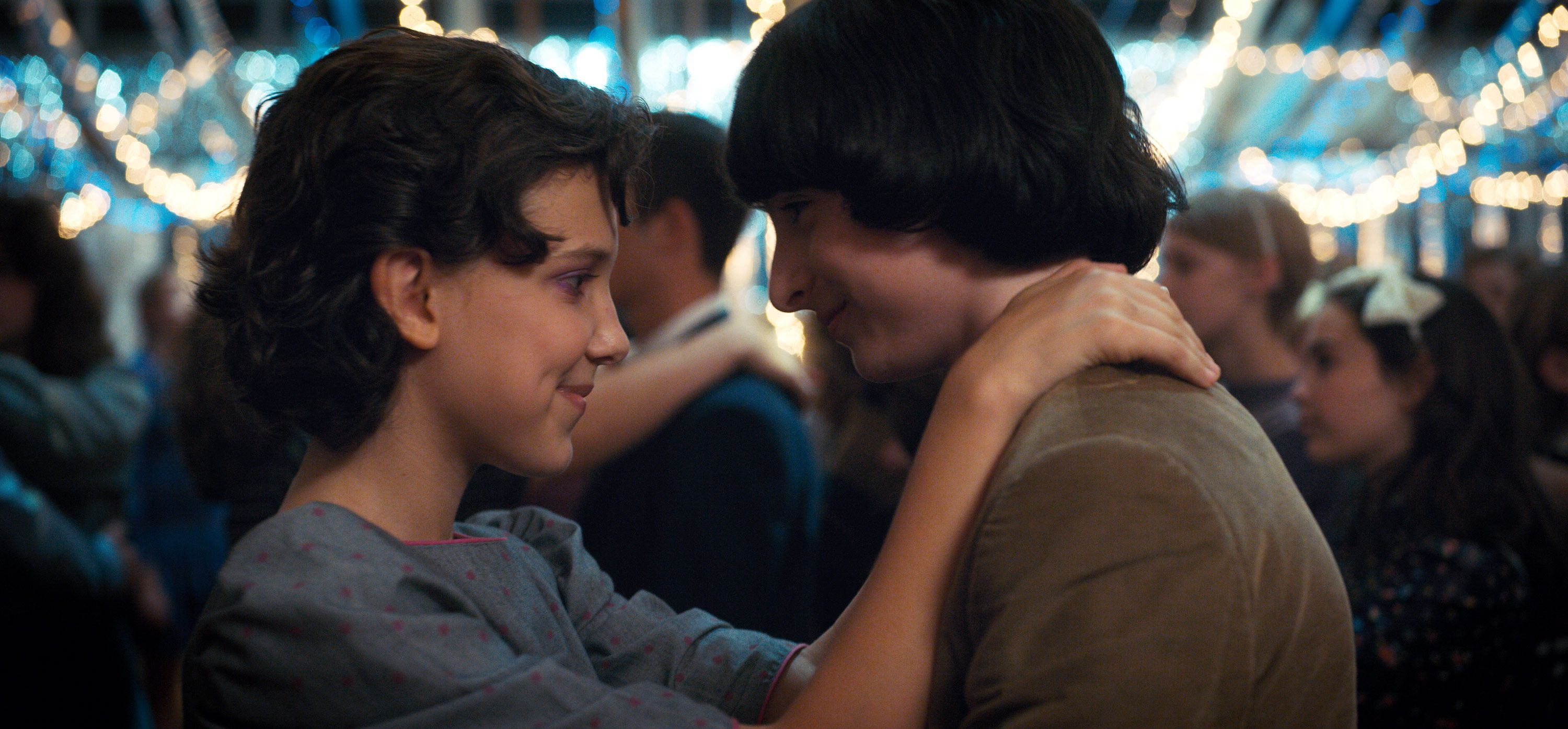 As the Stranger Things gang graduates from one grade to the next, the trailer indicates the friend group is growing apart. In an emotional voiceover, Mike (Finn Wolfhard) says, "We're not kids anymore. I mean, what did you think? We were just gonna sit in my basement all day? Play games for the rest of our lives?" This season, we'll see our characters inch closer to adulthood with their summer jobs and new romances. The trailer confirmed that not only will Mike's relationship with Eleven continue, but Lucas and Max are getting closer too, leaving Dustin in the dust (no pun intended). Will (Noah Schnapp) is seen hanging with the group, but there is also a shot of him alone, sadly contemplating a picture of himself and his friends. However, it looks like the crew will team up during the exciting sci-fi action scenes, as they have in previous seasons.
4

Eleven & Max Are BFFs
Eleven got a bit jealous of Max spending time with her beloved Mike, whom she missed dearly while they were apart in Season 2, but it appears the girls have become friends since last fall.
RELATED: Where You Recognize The Stranger Things Cast From
The Season 3 trailer shows Max and Eleven hanging out at the mall and in Max's bedroom, where she dances and sings into her hairbrush while Eleven reads teen magazines on her bed. Fans are happy to see the two leading ladies getting along after Eleven used her powers to knock Max off her skateboard last season.
3

We'll See Some Fresh Faces
As with Season 2, the third installment of Stranger Things will introduce some new faces. Each season has featured actors who had memorable movie roles in the '80s, beginning the trend with Winona Ryder, and throwing Paul Reiser and Sean Astin into the mix in Season 2. (Rest in peace, Bob.)
This season, Cary Elwes of Princess Bride fame plays Mayor Kline, who puts on a Fourth of July carnival for Hawkins. We'll also be introduced to Steve's coworker Robin, played by Maya Hawke, whose parents both had prominent roles in '80s films. Another new addition is Jake Busey, son of Gary Busey (Lethal Weapon), who plays a reporter for the Hawkins Post.
2

Nancy & Jonathan Are Still At It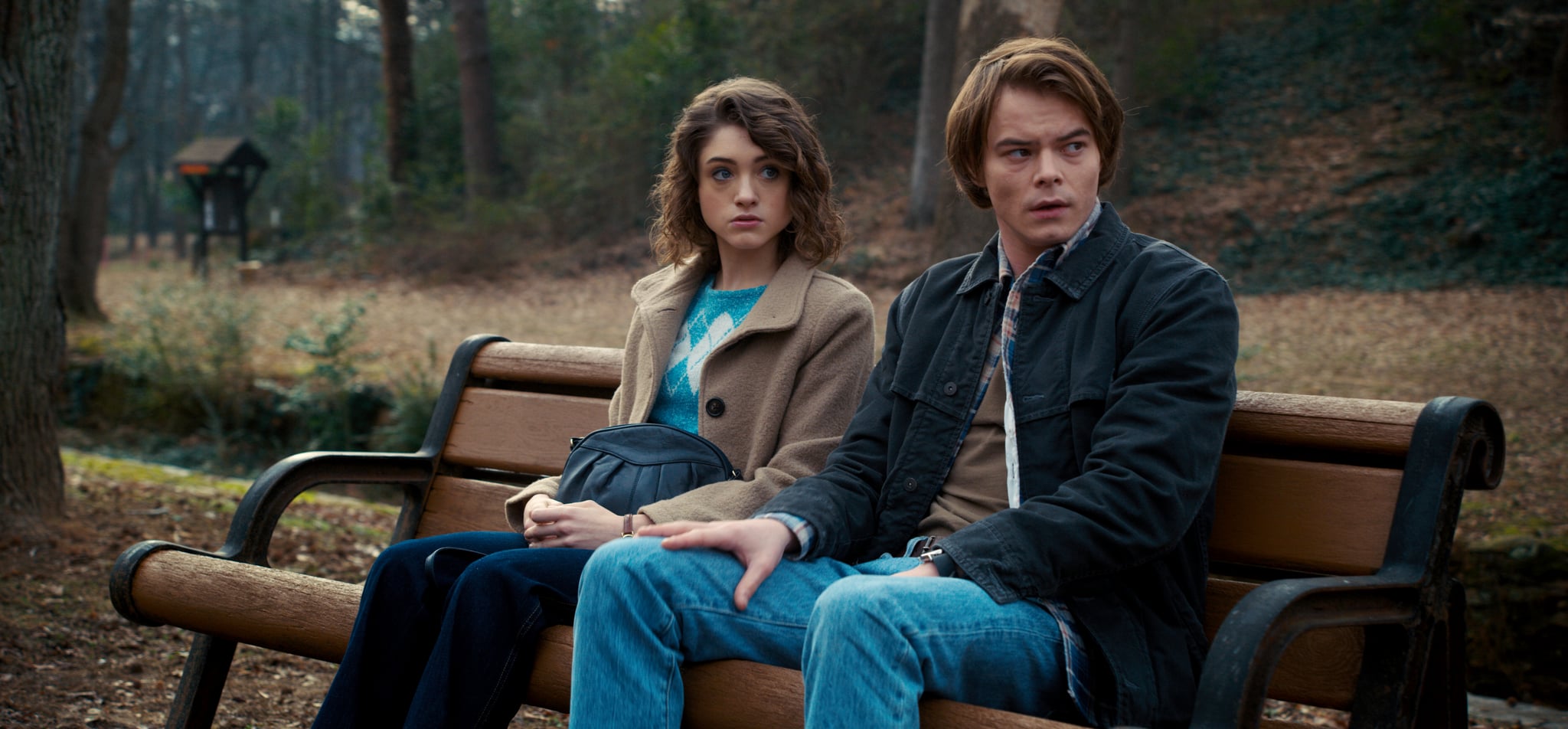 Speaking of the Hawkins Post, what are Jonathan and Nancy up to? We don't see much of the duo in the trailer, but in a quick sequence, there is an establishing shot of the newspaper's office front, immediately followed by Nancy (Natalia Dyer) and Jonathan (Charlie Heaton) sitting in what looks like the inside of the office. They're dressed to the nines, leading us to believe they are either there to discuss information with reporters, or trying to obtain summer jobs like their peers. Either way, it looks like the duo is still a duo, and they're still investigating and reporting what's going on at Hawkins Lab. Since one of our new characters this season works at The Hawkins Post, we'll also get to see what happens when the couple crosses paths with him.
1

Joyce & Hopper Are Struggling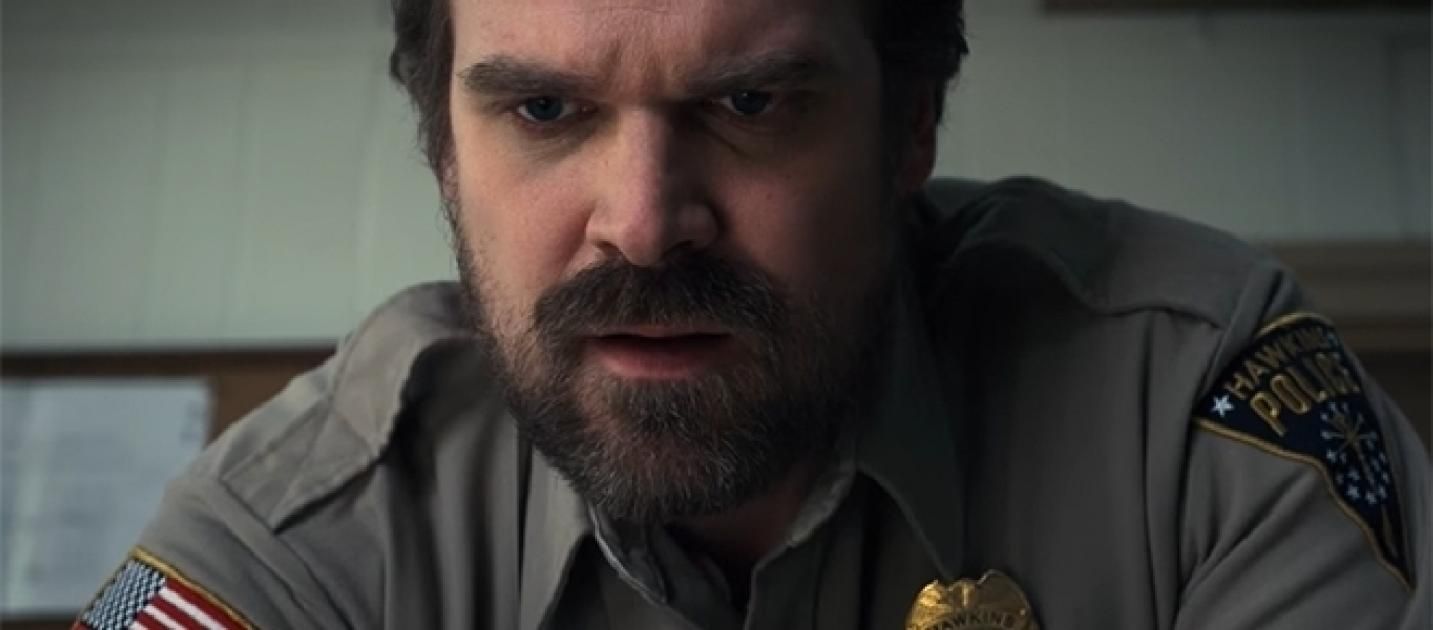 The first update we get on Hawkins' chief of police is a shot in the Season 3 trailer of a disappointed Hopper (David Harbour) sitting alone in a restaurant at a table set for two. The immediate cut to Joyce (Winona Ryder) eating at home by herself shows that she's feeling just as lonely this season. Sporting some new facial hair, Hopper later tells an emotional Joyce, "I want you to feel like this can still be your home." Both characters are raising children who have been through the ringer at the hands of Hawkins Lab, but hopefully they can help each other through tough times in Season 3. Alternatively, if Joyce is the one who stood Hopper up, their relationship could come to an end this season.
NEXT: 8 Most Exciting Fan Theories About Stranger Things Season 3