Keep up to date with all the news from San Diego Comic-Con 2019 with our guide to all the breaking stories. SDCC is one of the biggest events of the year in pop culture, and studios and networks pull out all the stops to wow audiences. Star-studded panels give crucial insight into upcoming movies and TV shows, and frequently take Q&As as well.
SDCC 2019 is particularly exciting, with Marvel Studios holding a Hall panel at which they're expected to announced some of their Phase 4 slate. Although Warner Bros., Sony, and Universal have bowed out from Comic-Con 2019, it's given HBO an opportunity to make a big push, with high-profile panels for Westworld season 3, His Dark Materials, and Game of Thrones.
Continue scrolling to keep reading
Click the button below to start this article in quick view.
Related: How To Watch San Diego Comic-Con 2019
This year's Comic-Con saw a lot of major stories drop, and as a result it was pretty easy to lose track. Here's our guide to all the breaking news from San Diego Comic-Con 2019.
SDCC Saw Some BIG Trailer Drops
Naturally, San Diego Comic-Con 2019 has seen some major trailer drops. The most exciting have been:
Read More: Watch Every Trailer From SDCC 2019 Right Here
Marvel Studios Officially Announced Phase 4's Film & TV Slate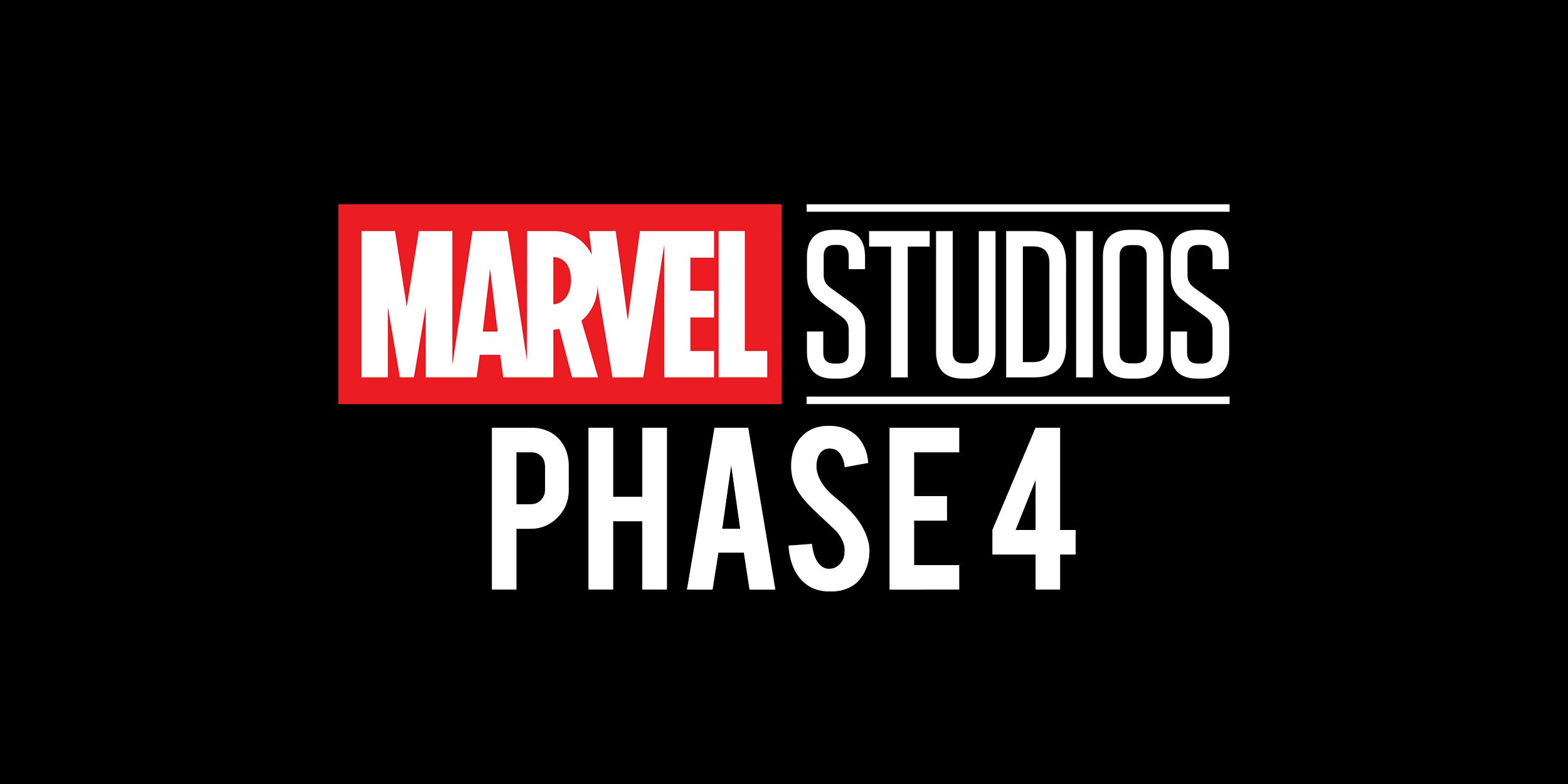 Marvel Studios' Hall Hall panel was undoubtedly the most eagerly-anticipated event at San Diego Comic-Con 2019, with the studio expected to announce their Phase 4 slate. They didn't disappoint, with president Kevin Feige confirming a bevy of movie release dates.
In addition to these blockbusters, Marvel Studios has only begun work on a number of big-budget TV shows that will be available exclusively on the Disney+ streaming service. The following projects were announced:
Read More: Marvel Studios Officially Announces Phase 4 Movies & Release Dates
Taskmaster Is The Villain Of Black Widow
Footage shown at San Diego Comic-Con 2019 confirmed long-standing reports that Black Widow would introduce the MCU's version of Taskmaster, a classic super-villain with a photographic memory that allows him to mimic any action he sees. The clips also showed Natasha Romanoff fighting Florence Pugh's character in Budapest; Pugh is believed to be playing Natasha's successor in the Red Room, Yelena Belova. Meanwhile, David Harbour has been cast as Red Guardian, a Russian super-spy in the comics.
Read More: David Harbour's Black Widow Movie Character Is The Russian Captain America
Marvel Announced The Cast Of Eternals
During their Hall H panel at San Diego Comic-Con, Marvel Studios confirmed the impressive cast list for Eternals, along with the film's 2020 release date. The cast list includes those previously linked to the project and a few surprises: Salma Hayek as the team's leader Ajax, Richard Madden as Ikaris, Don Lee as Gigamesh, Angelina Jolie as Thena, Brian Tyree Henry as Phastos, Lauren Ridloff as Makkari, Lia McHugh as Sprite, and Kumail Nanjiani as Kingo.
Read More: Marvel's Eternals Movie Is A Perfect Chance To Explore Thanos' Past
Shang-Chi's Villain Will Be The (Real) Mandarin
Marvel revealed that Simi Liu has bee cast the titular hero of Shang-Chi: Legend of the Ten Rings, while Tony Leung is playing the villain - the real Mandarin. The film's title clearly alludes to the Mandarin's weapons in the comics, ten mystical rings that each contain the spirit of an ancient warlord. It's reasonable to assume that Shang-Chi's origin will have been switched around; in the comics, he's the son of crime lord Fu Manchu, but that could easily be adjusted so he was the Mandarin's heir instead.
Read More: How Marvel's Shang-Chi Movie Can Avoid Iron Fist's Mistakes
Scarlet Witch Will Appear In Doctor Strange In The Multiverse Of Madness
Doctor Strange in the Multiverse of Madness will be the MCU's first horror movie, and it will feature an unexpected guest star; Elizabeth Olsen's Scarlet Witch. In fact, according to Marvel this will tie in to the events of the upcoming Disney+ WandaVision series, presumably explaining how Vision is resurrected.
Read More: Spider-Man: Far From Home Has The First Proper Set Up For Doctor Strange 2
Thor: Love and Thunder Features Chris Hemsworth, Tessa Thompson, & Natalie Portman as the Female Thor
Marvel confirmed that Taika Waititi is back for Thor: Love and Thunder, with both Chris Hemsworth and Tessa Thompson returning. They'll be joined by Natalie Portman, who will be reprising the role of Jane Foster, which she played in Thor and Thor: The Dark World. Inspired by Jason Aaron's Mighty Thor run, the film will see Jane Foster wield Mjolnir as the new, female Thor.
Read More: Thor 4: What Taika Waititi Needs To Do Differently To Ragnarok
Marvel Revealed Details Of Their Upcoming Disney+ Shows
The Disney+ TV shows are all over a year away - none have yet started filming - but Marvel confirmed a few details about each.
The Falcon and the Winter Soldier will see Daniel Brühl reprise the role of Zemo from Captain America: Civil War - this time with comic-accurate mask.
Loki will star the version of the Trickster God who survived the events of Avengers: Endgame.
WandaVision will introduce the adult version of Captain Marvel's Monica Rambeau, played by Teyonah Parris.
25 MCU actors in total will be reprising their roles in Marvel's What If..?, including Paul Rudd, Natalie Portman, Michael B. Jordan, and Samuel L. Jackson, while Jeffrey Wright will voice The Watcher, a Celestial being assigned to observe Earth.
As previously reported, the Hawkeye show will introduce the MCU's version of Kate Bishop, Clint Barton's apprentice/team-mate in the comics.
Blade, X-Men, & Fantastic Four Are Coming To The MCU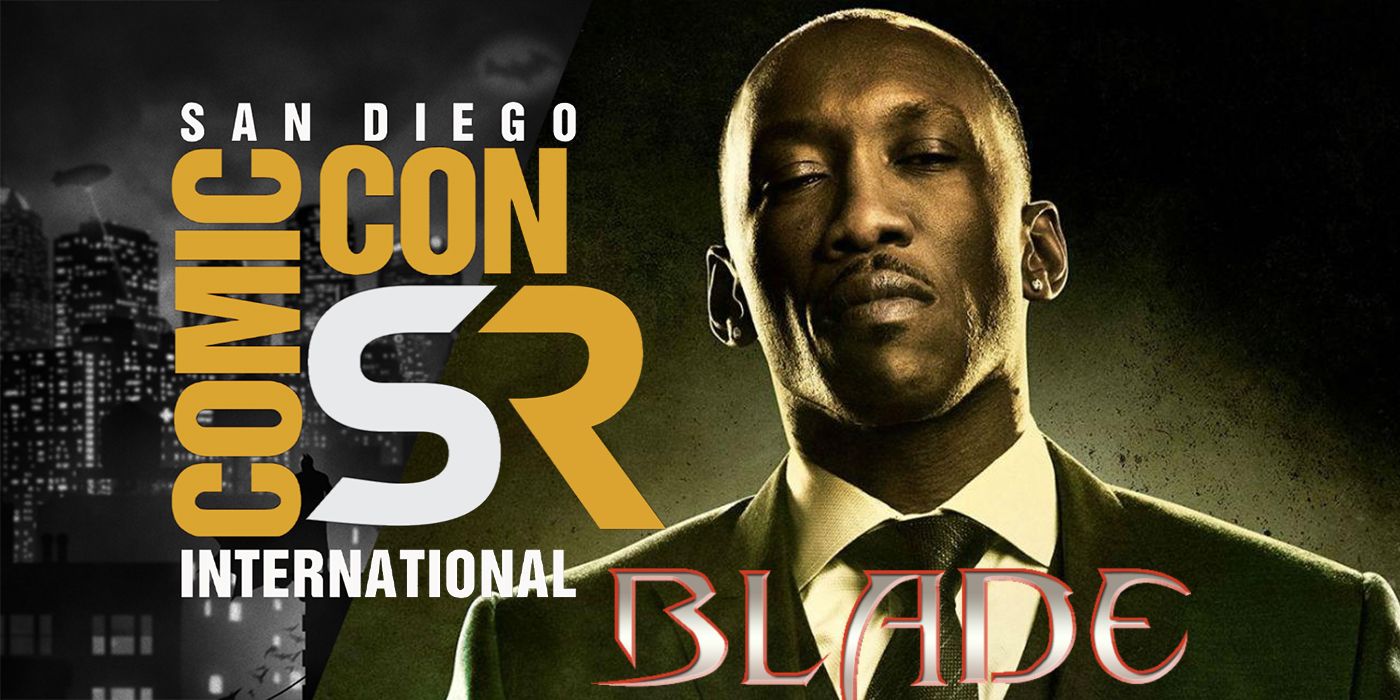 Marvel used their Comic-Con 2019 panel to reveal that Blade and the X-Men are both coming to the MCU. Kevin Feige coyly teased audiences that "there's no time left to talk about mutants, and how mutants fit into the MCU." Meanwhile, he also confirmed that Marvel has officially hired Mahershala Ali as the MCU's version of Blade. A film is apparently in the works, but Marvel isn't yet ready to confirm the release date. And lastly, Feige explicitly mentioned that they are working on a Fantastic Four movie.
Read More: Marvel's Phase 4 Announcement Is The Final Death Of Netflix's MCU
Terminator: Dark Fate Will See Edward Furlong Return As John Connor
Terminator: Dark Fate producer James Cameron has confirmed that Edward Furlong will be returning to the role of John Connor. Furlong is best known for playing the teenage Connor in Terminator 2: Judgment Day, and his return is just another indication how close Cameron wants the continuity between Judgment Day and Dark Fate to be. Only the first two classic movies will be canon for this, meaning Cameron considers this to be the definitive Terminator timeline.
Read More: What Edward Furlong Has Done Since Terminator 2: Judgment Day
Terminator: Dark Fate Will Be R-Rated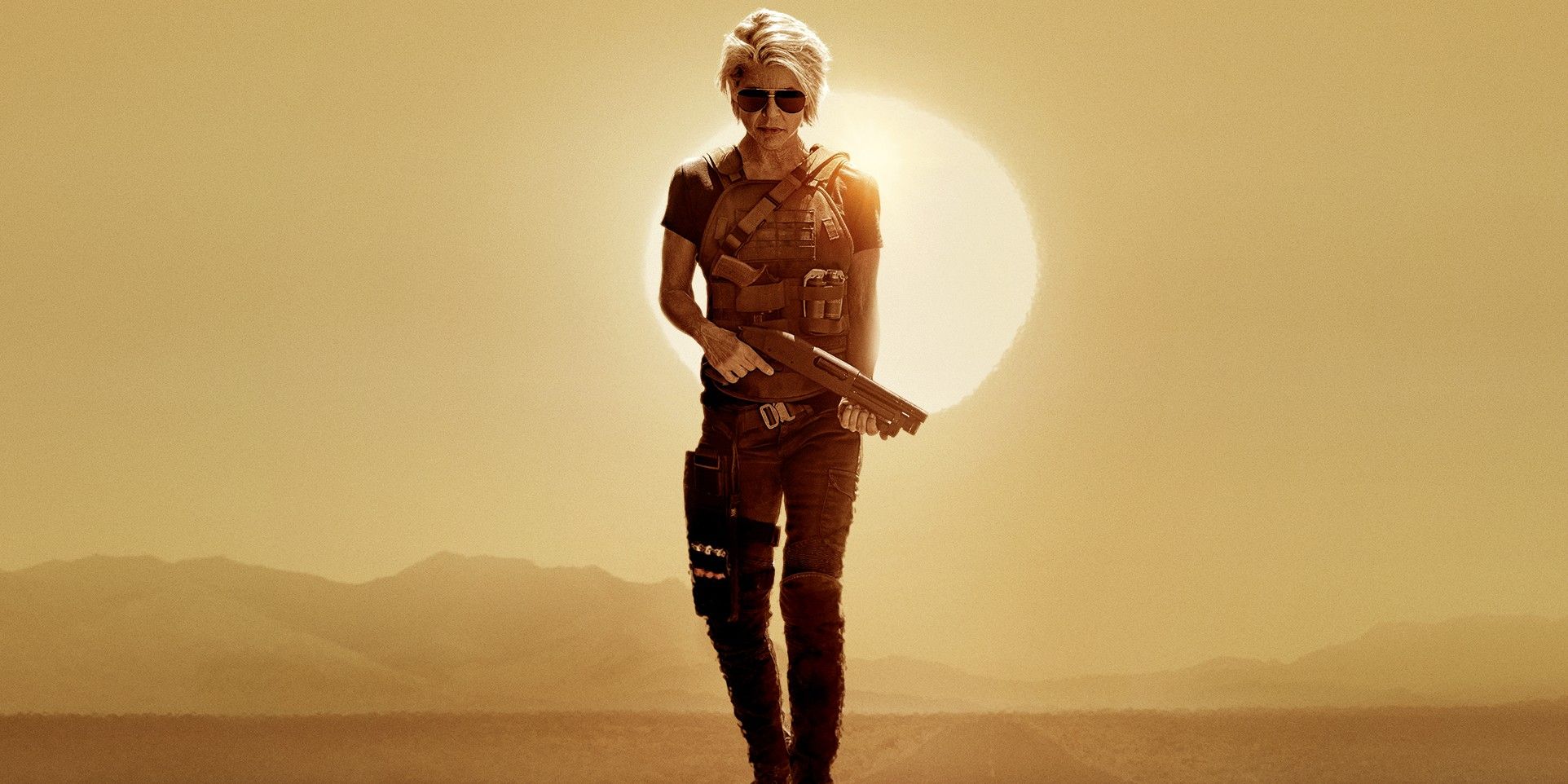 Speaking at the SDCC 2019 Terminator: Dark Fate panel, director Tim Miller confirmed that this film will be R-rated. "The DNA of Terminator is an R-rated f***ing movie," he pointed out, "so to not do it R, it feels disingenuous to the source material." Footage shown at the panel suggested Terminator: Dark Fate will earn its R-rating, showing desperate and bloody battles against the Terminators.
Read More: Terminator: Dark Fate Footage Gives Sarah Connor A New Catchphrase
The Walking Dead Season 10 Will Premiere On October 6
The Walking Dead season 10 will premiere on October 6, and along with the announcement AMC released the first trailer for The Walking Dead season 10. The cast looks set to be shaken up a little, with Thora Birch cast as a new Whisperer character called Gamma. Negan's redemption arc looks set to continue, with the trailer showing him joining the battle against the Whisperers.
Read More: The Walking Dead Season 10 Trailer Breakdown: 11 Major Story Reveals
Danai Gurira's Michonne Is Leaving The Walking Dead
As part of The Walking Dead's SDCC 2019 panel, Danai Gurira confirmed her exit as Michonne in season 10. Showrunner Angela Kang said that "We take that responsibility really seriously, this is a character that's important to the fans," adding that it was approached in a similar way to former series lead Andrew Lincoln's departure. That comment has led to speculation that Michonne is being positioned to appear in The Walking Dead movie, rather than becoming food for the zombies.
Read More: Looks Like The Walking Dead Movie Is Taking Rick To Philadelphia
AMC Revealed The Cast Of Their New Walking Dead Spinoff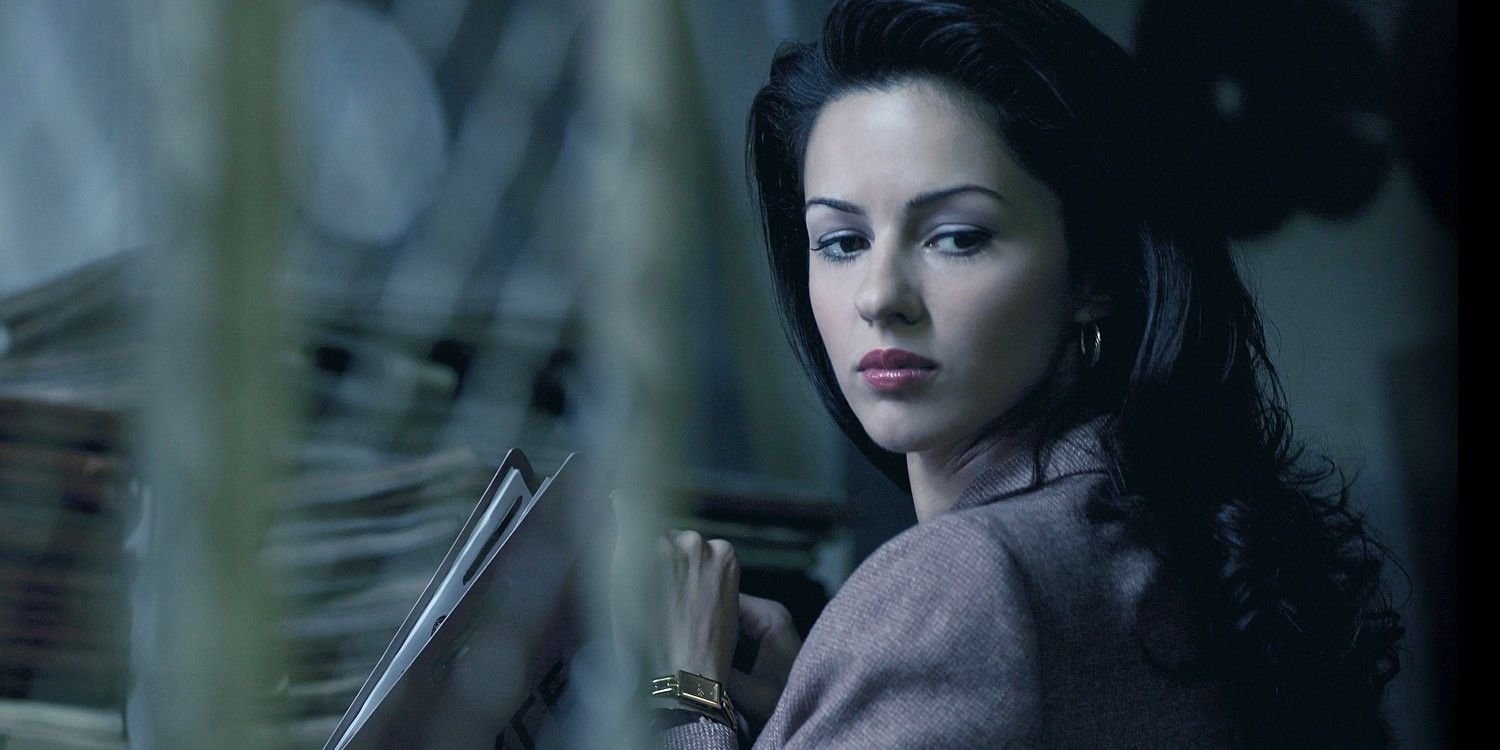 AMC revealed the cast of their as-yet-untitled third Walking Dead TV show. Aliyah Royale will play a character called Iris and Annet Mahendru will portray Huck; they'll be joining Alexa Mansour (Hope), Nicolas Cantu (Elton) and Hal Cumpston (Silas). While the idea of a younger group of survivors does bring a new angle to this third series, the impact of the zombie apocalypse on kids and adolescents isn't new territory for the franchise. While AMC still avoided giving a name, they did confirm that Jordan Vogt-Roberts (Kong: Skull Island) will be director; veteran The Walking Dead names, Scott M. Gimple and Matt Negrete are credited with developing this new project, with Negrete acting as showrunner, and production is due to begin imminently ahead of a planned 2020 premiere.
Star Trek: Discovery Photos Gave A First Look At The 32nd Century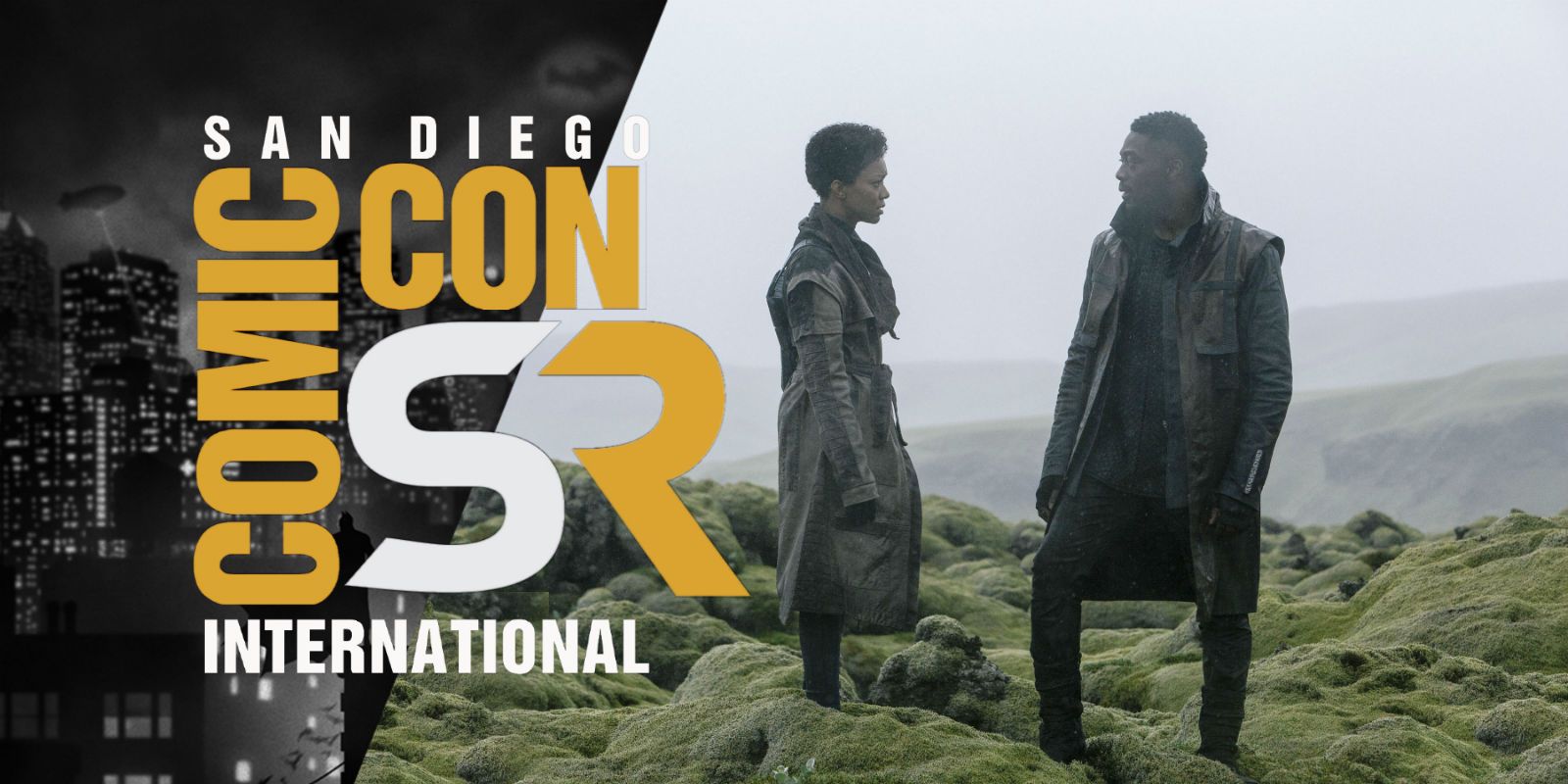 Star Trek: Discovery season 2 ended with the USS Discovery blasted into the 32nd century, boldly going further forward into the Star Trek timeline than viewers have ever seen before. The Star Trek panel at SDCC 2019 gave fans their first look at the 32nd century, with the Discovery arriving on a remote and barren world. There, Burnham meets a character named Book, who was described by producer Alex Kurtzman as "a character who isn't exactly what you expect right away." He's apparently also "a character who's going to break the rules just a little bit."
Related: Every Star Trek Series, Ranked Worst To Best
Star Trek: Lower Decks Is Set In The Next Generation Era
The Star Trek: Picard trailer was the highlight of the Star Trek's panel for San Diego Comic Con 2019; however, CBS also used the opportunity to shine a light on the upcoming Star Trek: Lower Decks. The comedy stars a quartet of ensigns aboard an insignificant ship within Starfleet's roster, and CBS revealed that it will be set in the post-Next Generation era, in 2380. Episodes will be 30 minutes in length.
Related: Why So Many Star Trek TV Shows Are Currently In Development
Fear The Walking Dead Has Been Renewed For Season 6
Fear The Walking Dead season 6 was confirmed. AMC made the announcement as part of their The Walking Dead SDCC 2019 panel; season 5 is currently airing, so naturally AMC avoided giving any spoilers. They did, however, preview a trailer for Fear the Walking Dead season 5's second half, and confirm that Colby Minifie (The Marvelous Mrs. Maisel), Peter Jacobson (House, Colony), and Colby Hollman (Lost in Reality) will be joining the cast.
Related: Fear The Walking Dead Is Spending Too Much Time Connecting To TWD
Marvel's Agents of SHIELD Is Ending With Season 7
Marvel officially announced that Agents of SHIELD will be ending after season 7.  The show has been Marvel Television's flagship TV series since 2013, and Comic-Con 2019 saw SHIELD's first ever Hall H panel. It became quite an emotional one, given the cast revealed they're actually in the middle of filming the final episode. Season 6 is showing on ABC now, and season 7 is due in 2020; according to Marvel Television's Jeph Loeb, ABC has yet to decide the scheduling.
Read More: Why Marvel (Not ABC) Has Canceled Agents of SHIELD
Titans Season 2 Will Premiere On September 6, 2019
The DC Universe panel at San Diego Comic-Con 2019 revealed that Titans season 2 will premiere on September 6. The panel also screened some exclusive footage at the panel; this featured a fully costumed Titans team including Robin, Aqualad, Wonder Girl, Hawk and Dove, as well as official looks at Superboy and Krypto and the villainous Deathstroke.
Read More: What To Expect From DC's Titans Season 2
Brandon Routh Will Play Superman In "Crisis On Infinite Earths"
Brandon Routh will be reprising the role of Superman in this year's Arrowverse crossover, "Crisis on Infinite Earths." The event will feature two different versions of Superman, with Tyler Hoechlin also returning; "Crisis on Infinite Earths" is a multiple-reality crossover, which presumably means the two Supermen will wind up working side-by-side. Routh previously played the Man of Steel in 2006's Superman Returns, but he's no stranger to DCTV; he's been playing the Arrowverse's Ray Palmer since 2014. This time, however, he's confirmed to be playing the Kingdom Come version of Superman.
Read More: Wait, Is The Arrowverse Making Christopher Reeve's Superman Canon?
The Flash Season 6 Will Introduce The Villain Bloodwork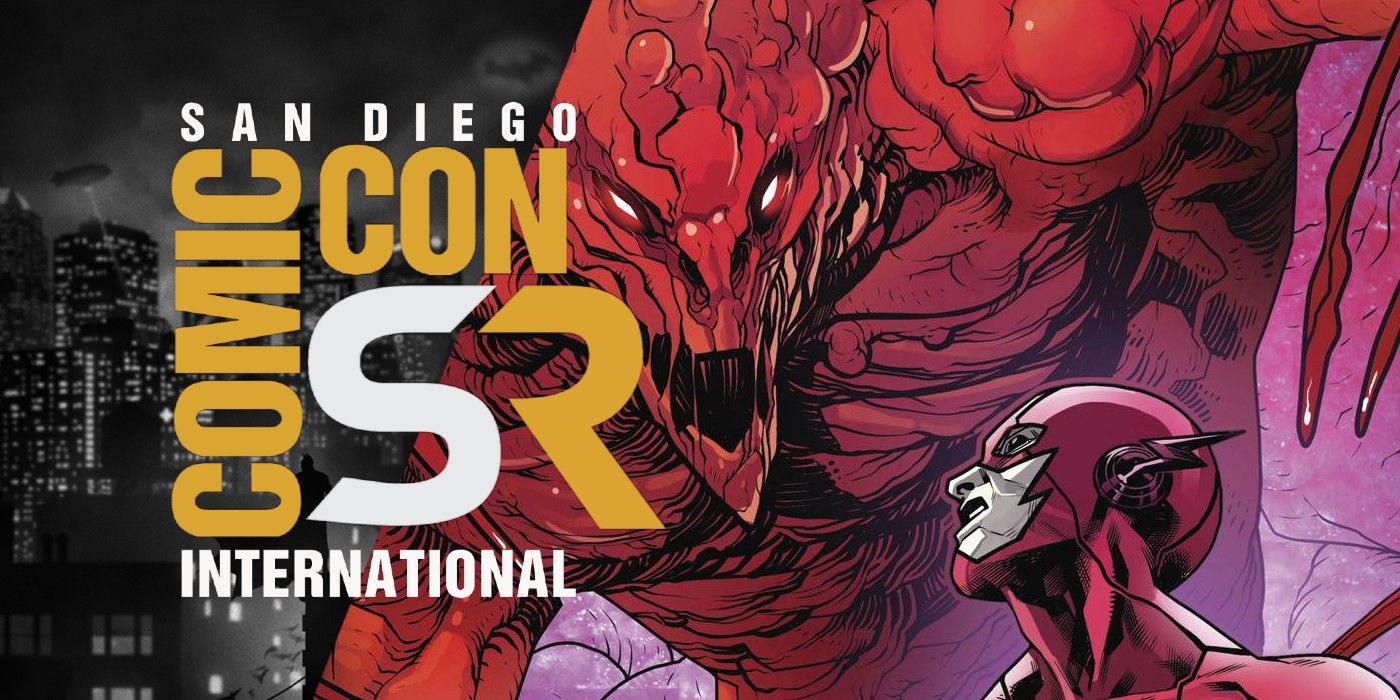 The Flash panel at SDCC confirmed that Sendhil Ramamurthy (Heroes) will be joining the show as Dr. Ramsey Rosso, who becomes the villain Bloodwork. A former colleague of Caitlin Snow, Rosso was described as the world's foremost expert on hematological oncology. He featured prominently in The Flash season 6 trailer, which teased that he's obsessed with conquering death.
Read More: Crisis on Infinite Earths Will Have a Major Impact on The Flash Season 6
Snowpiercer Will Premiere In Spring 2020
The first trailer for TBS' Snowpiercer released, and the network confirmed that the show would premiere in spring 2020. Snowpiercer's production has been hit with a lot of problems, including the departure of original showrunner Josh Friedman, who was later replaced by Orphan Black co-creator Graeme Manson. More trouble ensued when pilot episode director Scott Derrickson refused to return for reshoots, but in spite of all these issues it seems Snowpiercer has been delayed rather than cancelled.
Read More: What To Expect From The Snowpiercer TV Show
The Boys Season 2 Is Already In Production
Amazon has commissioned The Boys season 2, which is already in production. The Boys is intended as a dark take on the superhero genre, and centers around a group who decide to teach so-called superheroes a sense of morality. All of the Boys have suffered personally due to the heroes' actions, and they're manipulated by Urban's character Butcher into trying to get revenge on the 1 percent of the 1 percent.
Read More: Who Are The Boys? Everything You Need To Know About The New TV Series
Steven Universe The Movie Will Release on September 2
Cartoon Network released the first trailer for Steven Universe The Movie, and confirmed that the feature-length TV film will premiere on September 2. Steven Universe The Movie takes place two years after the season 5 finale, which is evidenced in the slightly different design of Steven - he has a neck now! The villain's identity remains a mystery at this point.
Related: Why The Steven Universe Pilot Isn't Considered Canon
Marvel Comics Revealed The Line-Up Of Their Upcoming X-Men Teams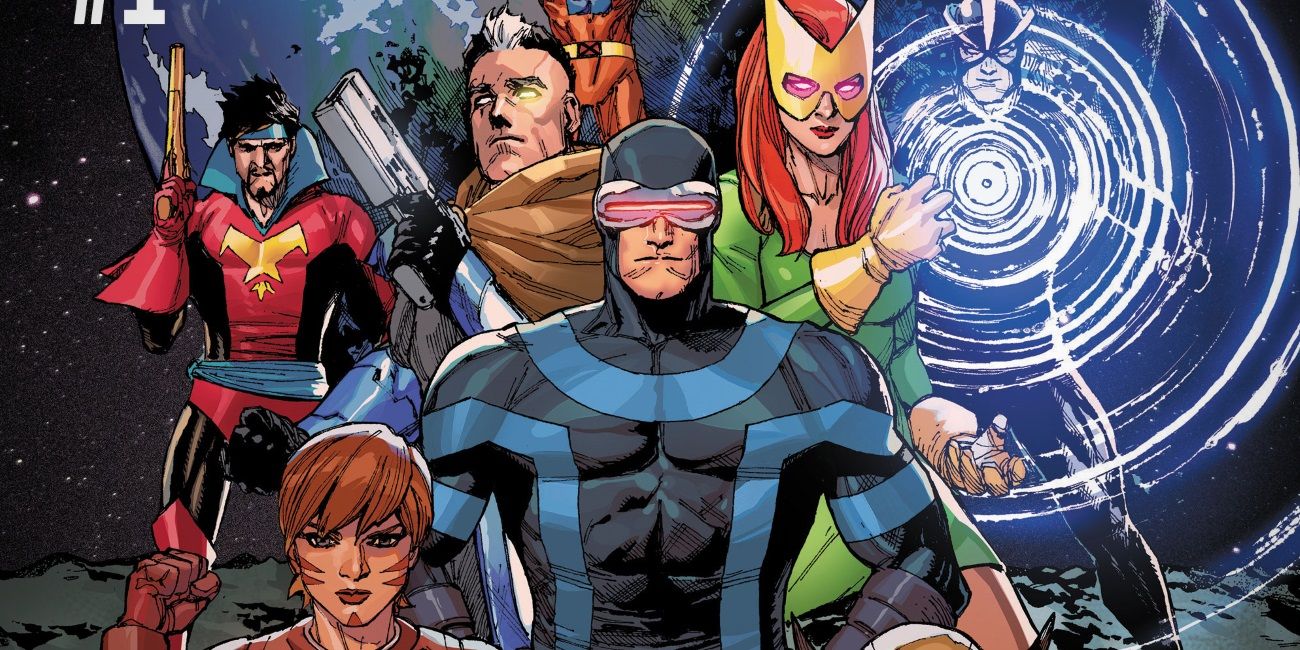 Marvel Comics is about to relaunch the entire X-Men range under Jonathan Hickman, the architect of comic book events such as "Infinity" and "Secret Wars." Although Marvel refused to explain the events of Hickman's core series, they did introduce the range of X-Men books that will come out of it. They are:
X-Men, by Jonathan Hickman and Leinil Francis Yu, featuring characters such as Cyclops, Wolverine, Rachel Grey, Corsair, Marvel Girl, and Havok.
New Mutants, by Jonathan Hickman, Ed Brisson, and Rod Reis, featuring characters such as Sunspot, Wolfsbane, Magik, Cypher, Chamber and Mondo.
Marauders, by Gerry Duggan and Matteo Lolli, featuring characters such as Kitty Pryde, Emma Frost, Bishop, Iceman, and Storm.
Fallen Angels, by Bryan Edward Hill and Szymon Kudranski, featuring characters such as Psylocke, X-23, and Cable.
Excalibur, by Tini Howard and Marcus To, featuring characters such as (the new) Captain Britain, Gambit, Jubilee, Rogue, and Apocalypse.
Read More: The X-MEN Just Became Marvel's Most Exciting Franchise
Marvel's Avengers Includes Character Customization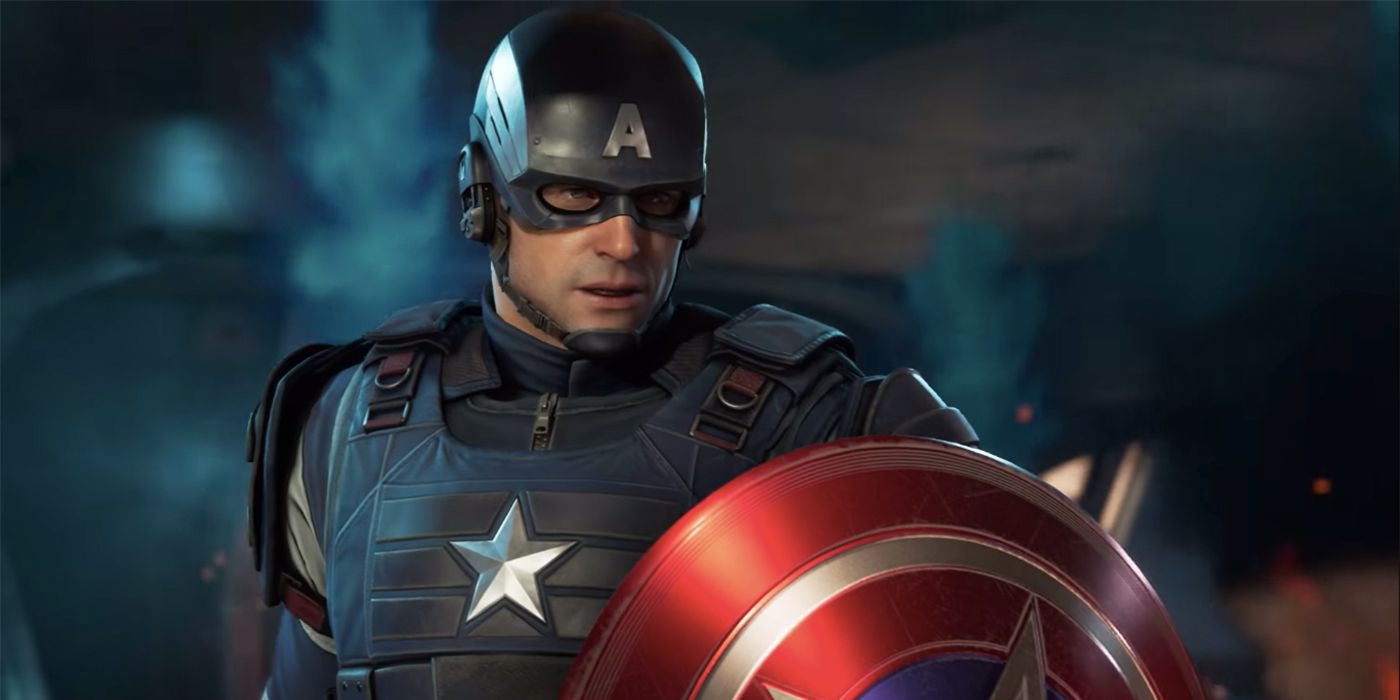 The Marvel Games Comic-Con 2019 panel confirmed that the upcoming Marvel's Avengers will include character customization, notably different skins from Marvel Comics history. Although the main designs are MCU-inspired, alternate costumes will include costumes will include a Viking-themed version of Thor, the suit-clad Joe Fixit version of the Hulk, the Iron Man Model 42 armor, and Captain America's original scaled suit of armor. It's as yet unclear whether these skins will be available in the game's story mode.
More: Screen Rant's Comic-Con 2019 Guide
X-Men Theory: How [SPOILER] Is Controlling The X-Men