Some of the best films of all time may be comedies, but sometimes critics are a bit tough on the genre. Sure, these films aren't masterpieces; however, many have gone on to become highly-quoted cult classics, or at the very least made us giggle from start to finish, exactly as intended. Here are ten hilarious comedies that are rotten on Rotten Tomatoes.
RELATED: Rotten Tomatoes May Require Stricter Verification to Fight Trolls
10

Hot Rod (40%)
In the summer of 2007, The Lonely Island brought us Hot Rod, a box office bomb that later became a cult favorite. Though their claim to fame was digital shorts on Saturday Night Live, the trio proved they know how to make a good slapstick comedy, which they accomplished again in 2016 with Popstar: Never Stop Never Stopping. In Hot Rod, Andy Samberg stars as Rod Kimble, an amateur stuntman who fails at almost every stunt he tries to pull off. The film's physical comedy is reminiscent of Jackass, and there is even a Party Boy-esque character in Richardson, Rod's biggest fan.
Hot Rod is directed by Akiva Schaffer, while Jorma Taccone co-stars as Rod's shy and sensitive half-brother, Kevin. Danny McBride and SNL's Bill Hader play Rod's supportive but dim-witted buddies who help him set up his stunts and stick by him when they go wrong. We also see funnymen Will Arnett and Chris Parnell in small roles, delivering ridiculous lines Hot Rod fans still quote to this day. The film also heavily features the music of Europe, which becomes a running joke intertwined with a Footloose dance sequence and unrealistic athletic abilities that Rod has only when he's alone in the woods. While critics may not have appreciated its style of humor, Hot Rod is a must-see for Lonely Island fans and those who grew up watching Saturday Night Live in the '00s.
9

Super Troopers (35%)
In 2002, the Broken Lizard crew brought us their second feature film, Super Troopers. The comedy troupe plays five Vermont state troopers who spend more time pranking than doing their job. When they discover a corpse and a bunch of marijuana in a Winnebago, they set out to solve the crime before the local police.
The troopers are led by Thorny, played by Jay Chandrasekhar, who also directed; however, it is Mac (Steve Lemme), the biggest prankster of all, and the obnoxious Farva (Kevin Heffernan), whose shenanigans carry the film. And even though critics weren't too keen on Super Troopers, it remains a cult classic among fans, boasting a 90% audience score on Rotten Tomatoes.
8

Grandma's Boy (16%)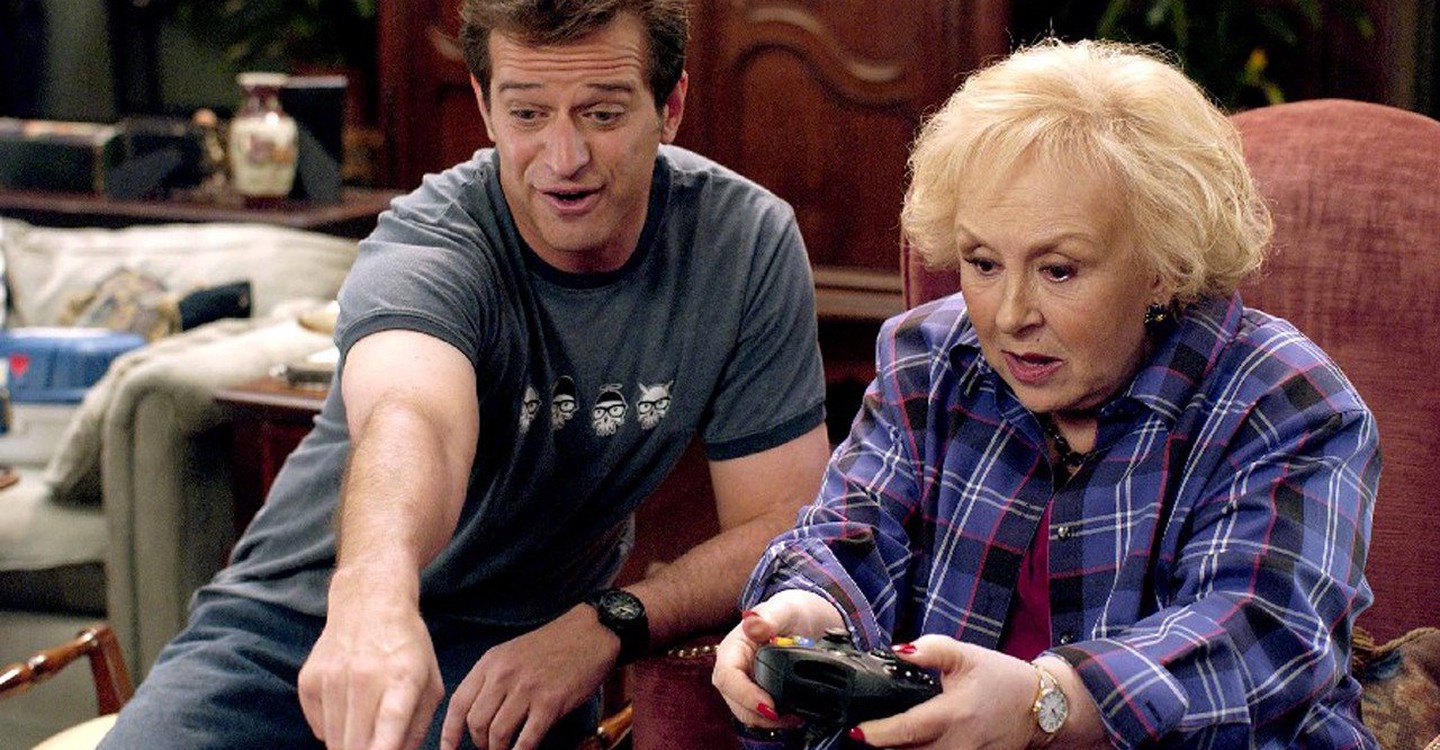 In 2006, Adam Sandler's Happy Madison Productions brought us Grandma's Boy, a juvenile comedy about a video game tester who moves in with his grandma and her roommates. Ever since, it's been on every list of must-watch stoner comedies. Written by the film's stars Allen Covert and Nick Swardson, Grandma's Boy is non-stop gags and nerdy pop culture references, most notably the character of JP (Joel David Moore), who talks in a robot voice and dresses like a character straight out of The Matrix.
RELATED: The 10 Most Underrated Adam Sandler Movies
The supporting cast features the usual Sandler crew, including Rob Schneider, Peter Dante, David Spade, and Kevin Nealon. Peter Dante plays a quirky pot dealer who helps Alex (Covert) relieve stress after his, well, not-so-stressful day job playing video games and taking naps under his desk at work, where he develops a crush on a corporate employee Samantha (Linda Cardellini). Outside the office, he and his coworkers sure do know how to party...even with Alex's grandma. Needless to say, antics ensue.
7

Step Brothers (55%)
Step Brothers stars Will Ferrell and John C. Reilly, a pair whose chemistry can only be described as "a combination of Fergie and Jesus." The pair play two unlikely step brothers who start off as enemies, but end up attached at the hip, indulging in childish antics and annoying their newlywed parents. The 2008 comedy also birthed tons of quotable lines and the unforgettable song "Boats N Hoes."
Ferrel and Reilly deliver their best comedic performances in this comedy favorite, and despite its immature and mean-spirited humor at times, there's real joy in seeing two grown men build bunkbeds.
6

Billy Madison (45%)
In 1995, Adam Sandler starred as the immature, spoiled titular character in Billy Madison, a film about a man-child who must repeat grades 1-12 in order to prove to his frustrated father that he is capable of running his hotel chain. Bradley Whitford plays Billy's nemesis Eric, a cartoony villain who uses equally childish tactics to try to take over the company. Sandler is supported by Bridgette Wilson who plays Billy's teacher and love interest, as well as Saturday Night Live favorites Norm MacDonald and Chris Farley, the hotheaded school bus driver.
Seeing a grown man in a class full of first graders is funny enough, but it's even funnier when you realize he fits right in. Though critics criticized the thin plot, Billy Madison is an enjoyable comedy that you need to watch "t-t-t-TODAY, JUNIOR!"
5

Encino Man (15%)
Upon its release, critics were pretty tough on Encino Man, with only 15% giving the flick a positive review. The 1992 film sees comedian Pauly Shore (a.k.a. The Weasel) in a major role as Stoney, an eccentric high school stoner who helps our main character Dave (Sean Astin) care for the caveman (Brendan Fraser) he finds in his backyard while digging a pool. The two outcasts dress him up in street clothes and call him Link, fooling school administrators and Dave's parents into thinking he's a foreign exchange student.
RELATED: 10 Best TV Comedy Shows Featuring A Female Lead (On Air Right Now)
Encino Man is an essential for fans of Pauly Shore's surfer slang, or those who simply love a cheesy comedy with a ridiculous premise. This 90s hit also features off-the-wall, Weasel-inspired outfits you'd never be able to pull off today, which in itself is one of the film's best running jokes. Brendan Frasier is even more funny and bizarre as Link, the most inspiring underdog in this story. Perhaps at the time, Encino Man was misunderstood, but like many others on this list, it has since become a cult classic, full of chaos and primal humor.
4

American Pie 2 (52%)
American Pie 2 brings the gang back together for a summer at the beach, where they're determined to transform their beach house into the ultimate party palace. Though the first film bred the infamous pie scene, American Pie's second installment keeps the laughs rolling. The main cast's dynamic is stronger than ever, with their juvenile humor still in tact. This sequel also brings us more coming-of-age themes—just like the original—as the guys work their way through difficult relationships.
RELATED: What The Cast Of American Pie Looked Like In The First Movie Vs Now
The first American Pie film may have been an iconic addition to the teen sex comedy genre, but this box office success is nothing short of a good time. With its healthy mix of sex jokes and emotional maturity, American Pie 2 definitely worth a watch.
3

Weekend at Bernie's (54%)
Forget about the plot details of Weekend at Bernie's. All you need to know is: two guys lug around their dead boss, Bernie, trying to convince people he's still alive. Bernie tips over in his chair, falls off a balcony, and with the help of our main duo, even water-skis.
Critics may have found it tasteless, but it's hard to deny that watching Larry (Andrew McCarthy) and Richard (Jonathan Silverman) give a businessman more life than he had when he was alive is downright hilarious. If there's any way to make a dead body funny, it's by slapping a pair of sunglasses on it and putting a cocktail in its hand.
The film was a financial success, earning $30M with a $15M budget, and for good reason. Bernie may be dead, but the gags in Weekend at Bernie's are nothing short of lively.
2

Road Trip (57%)
Don't you hate when you accidentally mail your girlfriend a tape of you cheating on her? Don't worry, Sean William Scott and DJ Qualls are here to help.
Todd Phillips' directorial debut Road Trip stars Breckin Meyer as Josh, a college freshman on a mission to stop his long-distance girlfriend from finding out he hooked up with classmate Beth (Amy Smart). He and his friends decide to drive to Texas while our narrator, Barry Manilow (Tom Green), hangs back and pet sits.
On their road trip, the quartet lies their way into an all-black fraternity, steals a short bus from a blind woman, and donates sperm for gas money. Every last problematic antic and road block (pun intended) make this turn-of-the-century flick is a raucous ride.
1

The Interview (51%)
This comedy stars Apatow alumns James Franco and Seth Rogen, who previously co-starred in comedy favorites Pineapple Express and This Is The End. From release delays to hacks and threats to Sony, the film caused a lot of controversy upon its release. It eventually got a limited release in December 2014 and, spoiler alert, it's snarky and hilarious.
Rogen, who also produced and co-directed with his creative partner Evan Goldberg (Superbad, Sausage Party), plays Aaron, a producer for a television talk show hosted by quirky television personality Dave Skylark (James Franco). The two travel to Korea to interview Kim Jong-Un (Randall Park) for the show, and though they are carefully instructed by the CIA, Dave gets a little too close to Kim. The screenplay's silly fictionalized version of the dictator coupled with Randall Park's shy, childlike warmth make The Interview an absolute delight.
NEXT: The Deuce Season 2 Trailer Previews Return Of James Franco's HBO Show