Marvel Studios had a strong presence at this year's D23, and dropped news on everything from Black Panther 2 to Ms. Marvel, She-Hulk, and Moon Knight Disney+ TV shows. D23 is the official Disney fan club, with the name referencing the year 1923, when the company was founded. Every two years, the House of Mouse hold a convention to celebrate their upcoming projects; it essentially serves as a mini-Comic-Con dedicated just to Disney properties.
This year's D23 fan expo was a particularly important one for Disney. On the one hand, this was Disney's biggest opportunity to market the Disney+ streaming service, launches in November. Meanwhile, Marvel Studios needed the chance to reset the narrative after a torrid week in the press, given the collapse of the Spider-Man deal with Sony.
Continue scrolling to keep reading
Click the button below to start this article in quick view.
Related: Disney Has Just Had Its Worst Week
Marvel rose to the occasion. They had a strong presence at D23 2019, with a wide array of breaking news that included release dates, new show announcements, casting details, and exclusive footage. Here's our round-up of all the biggest news.
Black Panther II Will Release On May 6, 2022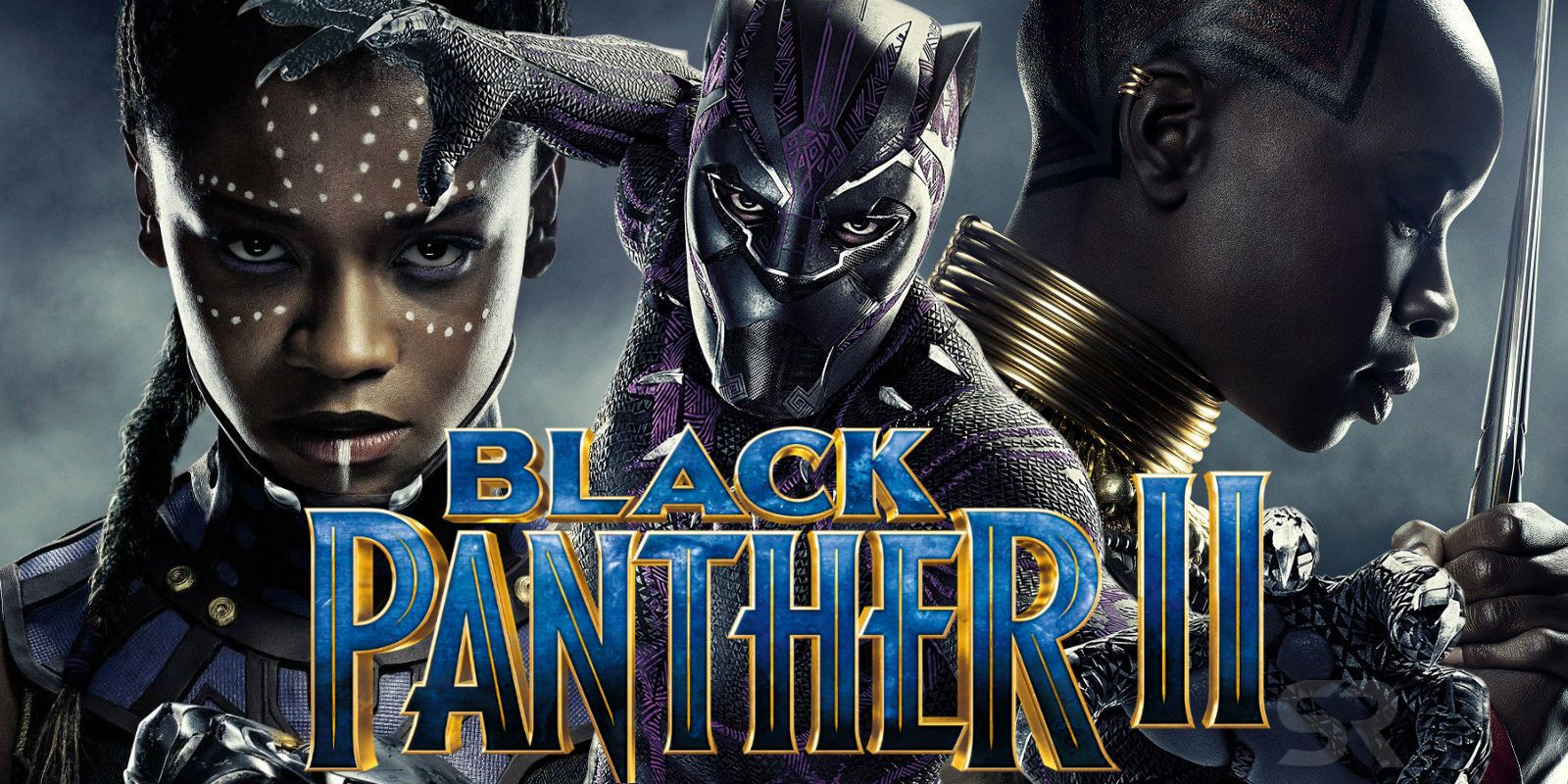 One of the biggest pieces of news over the weekend was that Black Panther 2 will release on May 6, 2022, with Ryan Coogler returning as both writer and director. A sequel was always inevitable; the first Black Panther was a cultural milestone, and grossed over $1.3 billion at the global box office. This fits with Martin Freeman's recent comment that Black Panther 2 will begin filming in 2021. Marvel chose to avoid announcing the movie's official title at this stage, holding that back for a later time.
Marvel Confirm New Disney+ TV Shows - Ms. Marvel, Moon Knight, and She-Hulk
At SDCC, Marvel Studios announced a slate of TV shows that would be exclusively available on the Disney+ streaming service. But it turned out they'd held the best till D23 - with Marvel revealing that their Phase 4 slate also includes three more shows. Ms. Marvel, Moon Knight, and She-Hulk will all be coming to the MCU - and according to Marvel, these characters are destined to transition from the small screen to the movies themselves. The Ms. Marvel series will be helmed by Bisha K. Ali, and it's reasonable to assume Marvel has also chosen showrunners for Moon Knight and She-Hulk. They just aren't ready to announce those yet.
Kit Harington Is The MCU's Black Knight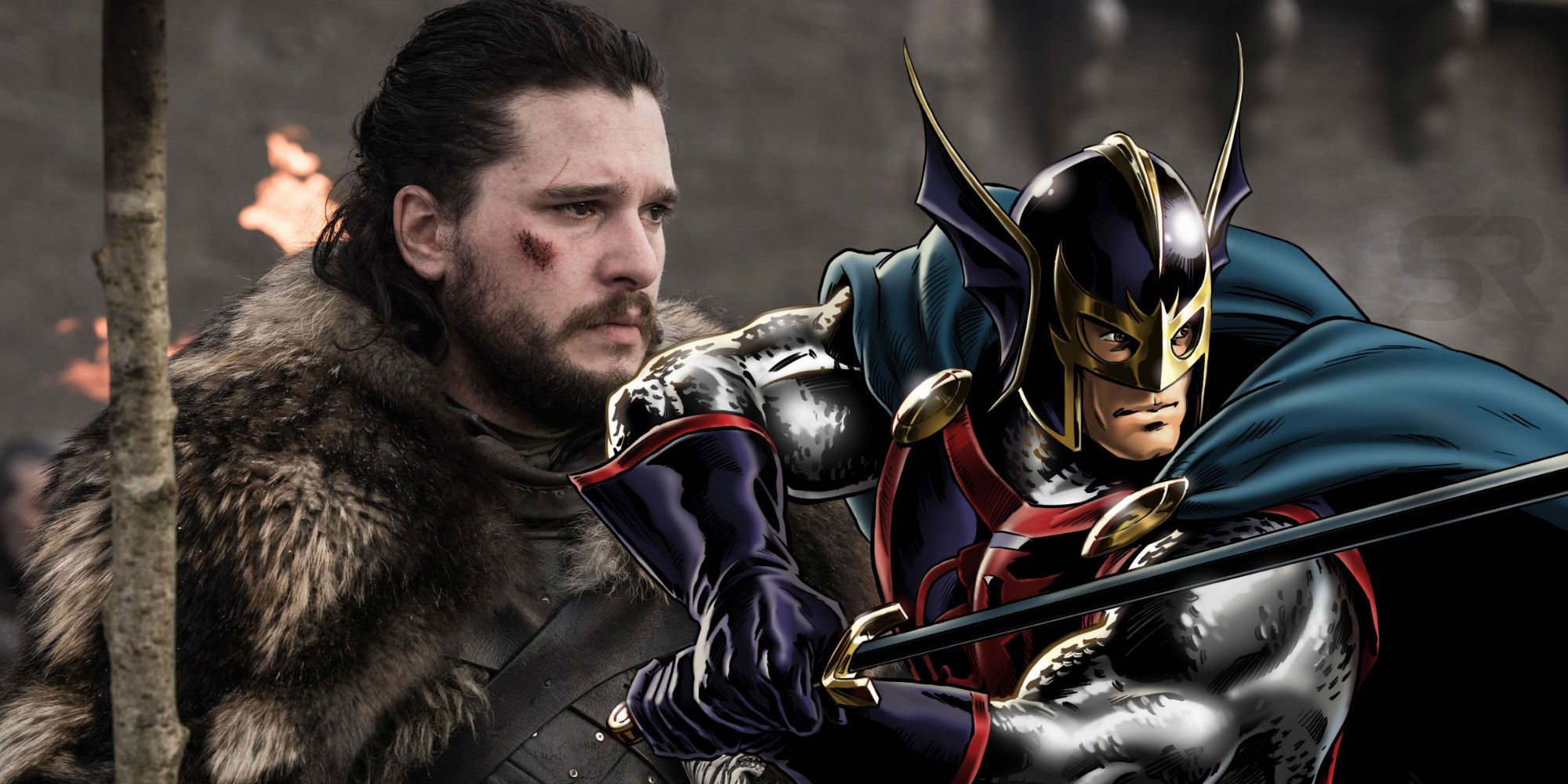 Game of Thrones' Kit Harington has been cast to type as the MCU's Black Knight. In the comics, Dane Whitman is the bearer of the mystical Ebony Blade, a sword that grants him supernatural abilities but also has an insatiable bloodlust. Marvel's Kevin Feige confirmed that the Black Knight will make his MCU debut in The Eternals, although Harington didn't take to the stage with the rest of the cast.
Related: What Are The Eternals? Marvel's New Cosmic Movie Team Explained
Gemma Chan and Barry Keoghan's Eternals Characters Confirmed
The stars of The Eternals took to the stage, and Marvel used the opportunity to reveal two specific casting choices. Gemma Chan is playing Sersi, and Barry Keoghan is Druig. These are two particularly interesting choices; Sersi is generally the leading character in the Eternals, so this may be a starring role. Druig, meanwhile, is traditionally treated as a rogue Eternal. He took on a position of power in the fictional country of Vorozheika, and sought to use his psychic abilities to take control of the Eternals as well.
Marvel Unveiled Concept Art For The Eternals
Marvel revealed concept art for The Eternals, showing ten characters in costume. It's worth remembering that this is just concept art, meaning the finished looks could be different. What's more, the Eternals are a civilization of immortal beings, so these outfits could just be some of the clothes they were. Interestingly, although there had been initial reports that The Eternals would be strongly influenced by the original Jack Kirby comics, but these designs are more like the Neil Gaiman and John Romita Jr. run from 2006.
Marvel Gave A New Look At Black Widow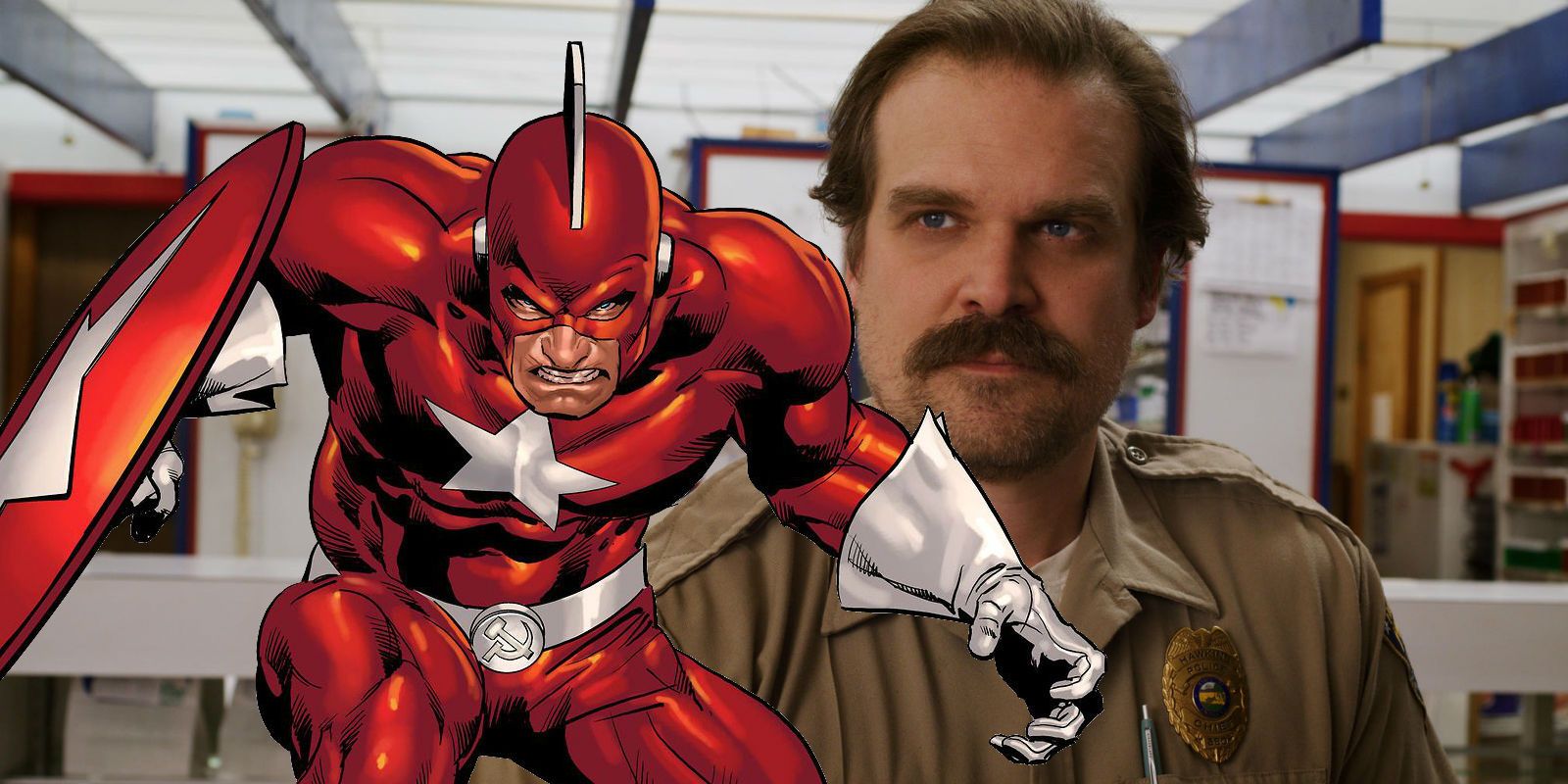 Marvel Studios offered D23 attendees a new look at next year's Black Widow movie, introduced by Scarlett Johansson wearing an all-white costume that seems to be designed for a snowy environment. It hasn't been released online, but the standout scenes featured David Harbour's Red Guardian suiting up. He was shown working with both Natasha Romanoff and Yelena Belova, with a telling line about family getting back together again; this suggests the characters' comic book origin has been rewritten in some way. The footage moved to an action sequence in which Yelena and Natasha traded banter. It ended with Black Widow in the white costume, engaged in battle against Taskmaster. The villain was still in full costume with a mask, meaning their identity is still unknown.
The Falcon and The Winter Soldier Will Face US Agent
Wyatt Russell has been cast John Walker, aka US Agent, who will make his MCU debut in The Falcon And The Winter Soldier. In the comics, Walker was the US Government's choice as the next Captain America, but he ultimately suffered a mental breakdown and went rogue until Steve Rogers took the shield back. Walker objected vehemently to Sam Wilson's politically-charged stint as Captain America, and even attempted to beat him down and reclaim the shield. This news strongly hints at the overarching plot of The Falcon And The Winter Soldier, which will presumably be about how Sam Wilson comes to earn the shield in the eyes of both the US Government and the public.
Related: Everything We Know About The Falcon & The Winter Soldier TV Series
Kat Dennings' Darcy and Randall Park's Jimmy Woo Are Returning To The MCU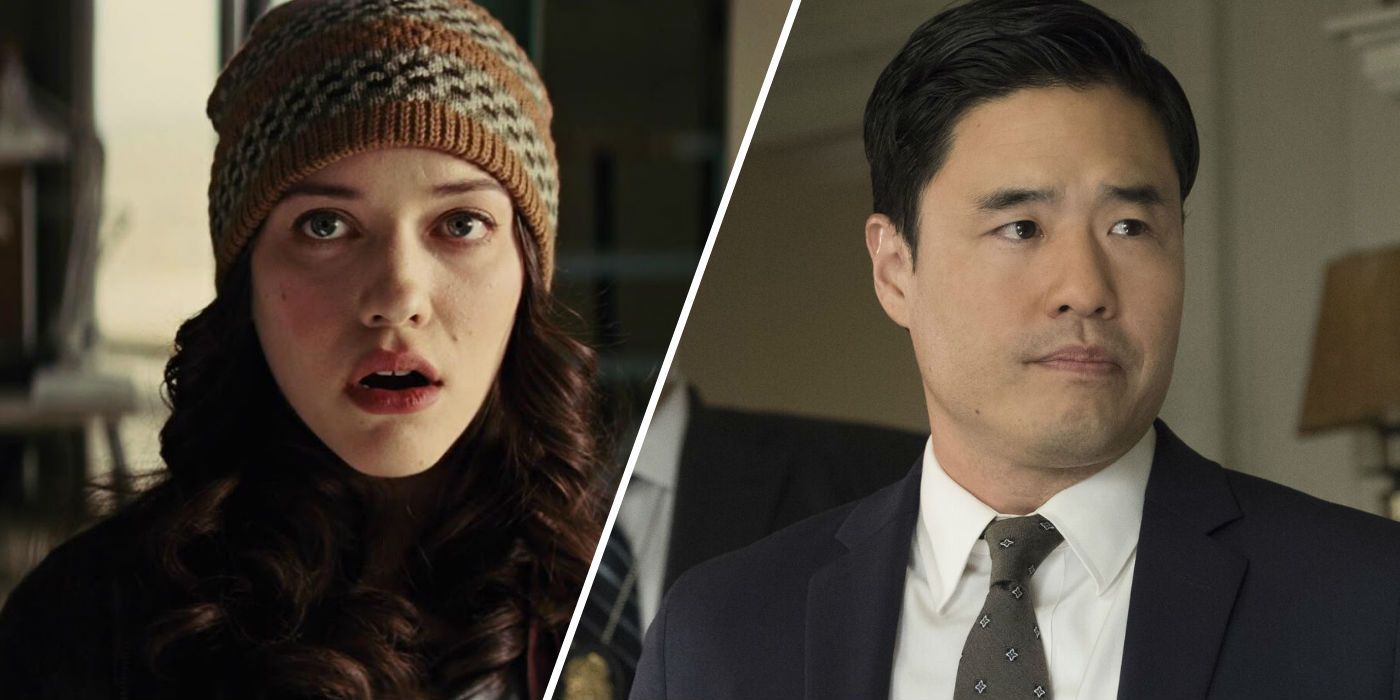 Kat Dennings' Darcy Lewis and Randall Park's Jimmy Woo will return in the WandaVision TV series. Darcy was last seen in 2013's Thor: The Dark World, when she was still interning with Jane Foster, but she's since appeared in the official tie-in novel The Cosmic Quest Volume II: Aftermath, where she became a lobbyist for the scientific foundation run by Erik Selvig. Jimmy Woo, meanwhile, has only ever appeared in Ant-Man & the Wasp, where he was a Federal agent who persecuted Hank Pym. It's impossible to say how these two characters fit into WandaVision, which Marvel described as "half classic sitcom, half MCU spectacular."
Sharon Carter Is Returning In Falcon & Winter Soldier
Dennings and Park aren't the only MCU stalwarts to be returning; Emily VanCamp will be reprising the role of Sharon Carter in The Falcon and The Winter Soldier. This will be Sharon Carter's first appearance in the MCU since Captain America: Civil War, when her character shared a lip-lock with Steve Rogers himself.
Marvel Unveiled Peggy Carter's Animated Captain America
Marvel's What If...? will explore alternate versions of the MCU, with the film stars themselves acting as the voice-cast. One of the most exciting ideas is an alternate timeline where Peggy Carter was the one who took the super-soldier serum, and Marvel released an image showing her wearing a gender-swapped version of the Captain America (or is she Captain Britain?) costume. Footage shown exclusively at D23 also included a shot of a zombie Captain America fighting the Winter Soldier in a subway, and a first look at the Watcher.
Kate Herron Is Director Of The Loki Series
Marvel announced that Kate Herron (Sex Education) had signed up as director of the Loki TV series. It was another surprising choice, given Herron has never tackled anything on this scale before. She's best known for her comedies, so it suggests Loki could have a distinctly humorous edge.
More: MCU Characters (Currently) Missing From Marvel Phase 4
Key Release Dates
Black Widow (2020) release date: May 01, 2020
Eternals (2020) release date: Nov 06, 2020
Shang-Chi and the Legend of the Ten Rings (2021) release date: Feb 12, 2021
Doctor Strange in the Multiverse of Madness (2021) release date: May 07, 2021
Thor: Love and Thunder (2021) release date: Nov 05, 2021
Black Panther 2 (2022) release date: May 06, 2022
Disney+ Is Building Its Own Avengers Apart From The Movies