I haven't had a chance to write a review yet, but I saw Monsters vs. Aliens with my daughter this weekend and was pretty disappointed. I didn't exactly go in with high expectations, but it was much weaker than I expected - even with the addition of 3D. It's strictly for the 8 year old and under crowd.
So I'm happy to present these latest clips from Pixar's next film, Up, which I'm quite sure won't disappoint.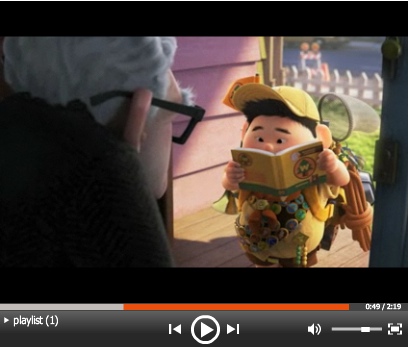 I've made no secret of the fact that I'm not a big fan of Pixar's Wall-E, but Up looks like a return to the type of film that has made Pixar so respected, loved and appreciated by parents starved for movies to take their kids to - which are wonderful to watch for the parents as well.
Up opens on May 29, 2009
Sources: IGN, MSN Movies, Yahoo Movies Hat tip: /Film
Jesse Pinkman Looks Rough in First Breaking Bad Movie BTS Photo