Here's what Marvel Studios should have included with the Avengers: Endgame re-release. Eager to make history with the highest-grossing blockbuster of all time, Marvel Studios re-released Avengers: Endgame towards the end of its theatrical run with new footage after credits. This paid off, with the added value helping the film gross over $2.79 billion in total at the global box office and beat Avatar for the crown.
The strategy may have been a success, but the Avengers: Endgame re-release itself was generally seen as disappointing. When James Cameron re-released Avatar, he included nine minutes of extra footage, spending over $1 million per minute. In contrast, Marvel Studios included a 30-second welcome from co-director Anthony Russo, an unfinished deleted scene, under a minute's worth of footage from the start of Spider-Man: Far From Home (which released mere days later), and a Stan Lee tribute. While the tribute was touching, on the whole the re-release was pretty underwhelming.
Continue scrolling to keep reading
Click the button below to start this article in quick view.
Related: Everything Added To Avengers: Endgame For The Re-Release
Marvel has now dropped a slew of deleted scenes with Avengers: Endgame's home release, and they've really underlined the problem. While these all still have unfinished CGI, they're of far superior quality to the content Marvel put up on the big screen. Assuming Marvel would have wanted to avoid spending any money, and intended to release just a single deleted scene and a teaser for Spider-Man: Far From Home, what should they have done instead?
Avengers: Endgame Deleted Scene - Morgan Stark and the Soul World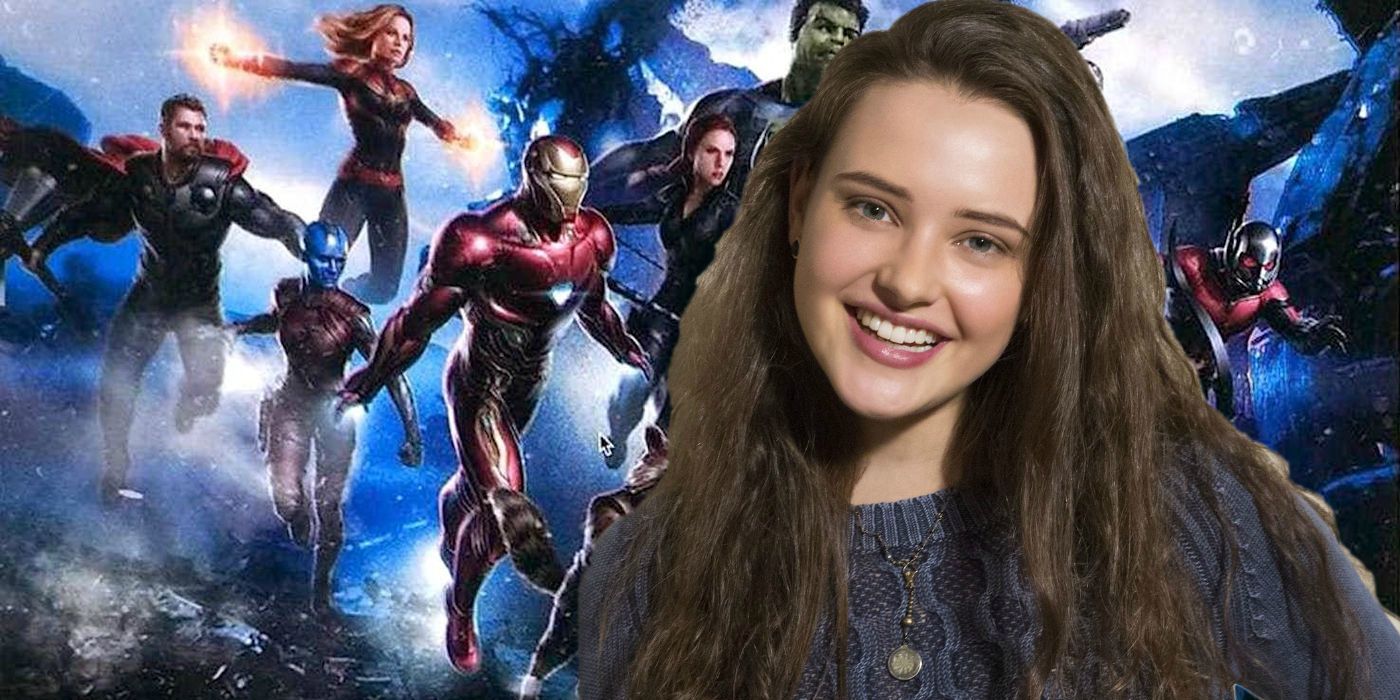 Strangely, Marvel Studios is yet to release the most eagerly-anticipated Avengers: Endgame deleted scene of them all. The Russo brothers cast Katherine Langford (13 Reasons Why) to play the part of the older Morgan Stark and filmed a scene in which Tony Stark encountered her in the Soul World after he snapped his fingers. This was intended as a sort of mystical experience, paralleling Thanos' in Avengers: Infinity War after he erased half the life in the universe and met young Gamora. Test audiences apparently found the Soul World scene confusing, though, and so it was cut.
But the Avengers: Endgame re-release was hardly pitched at your average audience; it was aimed at the hardcore fans, who would have easily followed the Soul World scene and are still eager for this to be released. This should definitely have been part of the Avengers: Endgame re-release, taking the place of the unfinished Professor Hulk scene.
A Spider-Man: Far From Home One-Shot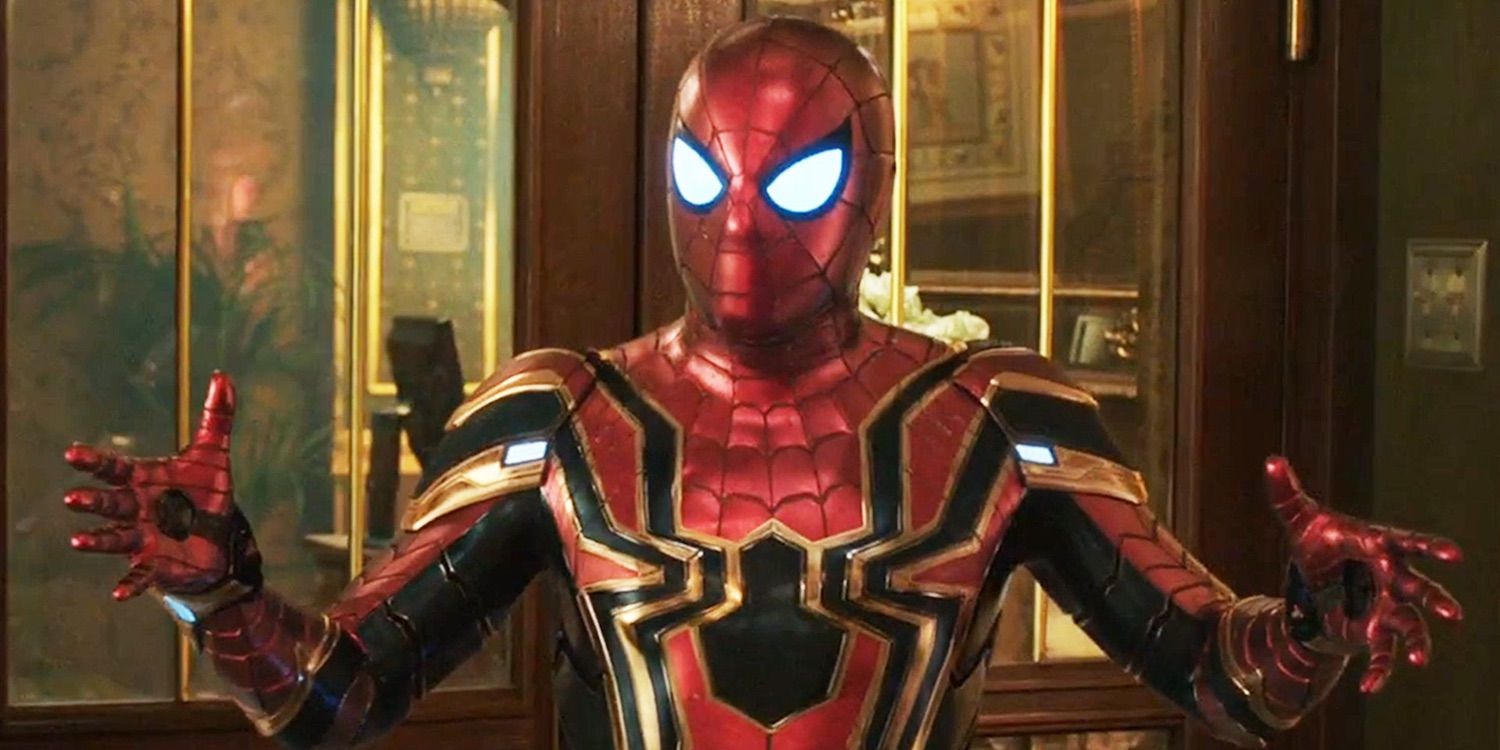 In addition to building on Avengers: Endgame, Marvel could have turned the Spider-Man: Far From Home slot into a proper treat for viewers. Director Jon Watts cut a lot from the Spider-Man film's theatrical release; the trailers show Peter Parker visiting Mr. Delmar's Deli before he goes on vacation, picking up his passport, suiting up to take down some crooks, and bantering with a couple of cops. Watts calls this whole montage "Peter's To-Do List," and has hinted that it may be adapted into a Marvel One-Shot short for the Blu-Ray.
Related: Dispelling A Myth About Spider-Man: Far From Home's Post-Credits Scenes
There are reasons Marvel Studios stopped their One-Shot program. The official line is that the studio is simply too busy to make more shorts, but there have also been hints that they're no longer cost-effective; Blu-Ray sales have dropped across the industry, meaning it's harder to justify this kind of feature. However, as it's reconstituted from existing, unused footage, the same doesn't apply from "Peter's To-Do List". And while having it on the Blu-ray later in 2019 is cool, placing the sequence at the end of Avengers: Endgame would have been the best way to add value to the re-release and sell Far From Home. It wouldn't have spoiled the Spider-Man film either; the cut footage all takes place before Peter even gets on the plane to Europe.
-
Marvel Studios normally don't take their fans for granted, but in the case of the Avengers: Endgame re-release, it's hard not to feel as though they just pulled a gimmick in order to beat Avatar. They succeeded, but probably not by enough; it's reasonable to assume that Avatar will be getting another re-release itself, as part of a marketing push for Avatar 2, and that it will reclaim its crown. Had Marvel put a bit more effort into this, then it's possible they could have secured a much larger lead and remained in first place.
More: Every Reveal From The Avengers: Endgame Commentary
Key Release Dates
Black Widow (2020) release date: May 01, 2020
Eternals (2020) release date: Nov 06, 2020
Shang-Chi and the Legend of the Ten Rings (2021) release date: Feb 12, 2021
Doctor Strange in the Multiverse of Madness (2021) release date: May 07, 2021
Thor: Love and Thunder (2021) release date: Nov 05, 2021
Star Trek: What Happened To Captain Kirk After TOS & Movies