Over the past nine years, we've seen lots of big budget blockbusters and comic book movies hit the big screen. While popcorn movies pull in impressive box office numbers, more independent films can sometimes fall to the wayside. Since 2010, there have been a plethora of memorable films that deserved bigger audiences and better reviews. Here are ten underrated films from the 2010s.
RELATED: The 10 Most Underrated Adam Sandler Movies
10

Mother! (2017)
Darren Aronofsky's psychological thriller Mother! garnered decent reviews from critics, but caused controversy upon its release and even earned three Golden Raspberry Award nominations, including Worst Actress for the film's lead Jennifer Lawrence. Some moviegoers didn't quite understand it, and others thought there wasn't much more to the film than violence and biblical allegories; however, if you're a fan of heavy symbolism and personification of morals and abstract ideas, Mother! is definitely worth checking out.
9

Tusk (2014)
Originally, the idea for Tusk came about during an episode of Kevin Smith's Smodcast, and the end result was more entertaining than expected. Critics weren't too keen on the box office bomb because of its thin plot, however its original premise is equally chilling and ridiculous. The horror comedy stars Justin Long as Wallace, as a podcaster who gets captured by an interviewee who reveals his plans to transform Wallace into a walrus. Thankfully, it's not disturbing like The Human Centipede, and there's enough dark humor to offset the true horror of Wallace's transformation.
8

Straw Dogs (2011)
Straw Dogs, a remake of the 1971 film of the same name, stars Kate Bosworth and James Marsden as a married couple who relocate from Los Angeles to Amy's (Bosworth) hometown in Mississippi. David (Marsden) struggles to get acquainted to the Southern lifestyle, and it rubs some of the locals the wrong way.
RELATED: 8 Underrated Melissa McCarthy Performances
Tensions build between David and some of Amy's high school classmates until Straw Dogs' slasher-like final confrontation ends the film with a bloody bang. Critics disliked the film's depiction of violence, but as an audience member, David's ultimate revenge is a satisfying climax.
7

Frozen (2010)
Not to be confused with the Disney animated film, Adam Green's Frozen follows a group of three friends who go snowboarding at a ski resort on a Sunday afternoon. They ask a ski lift attendant to let them go down the slope one last time, and a miscommunication leads to them being stuck on the lift without anyone's knowledge. Since the resort is only open on weekends, the trio quickly realize that no one will come for them until Friday, and they have to find a way down. We watch our characters struggle through freezing temperatures, failed plans, and unexpected wolf attacks in this thoroughly entertaining thriller that made less than $3 million at the box office upon its release.
6

Upgrade (2018)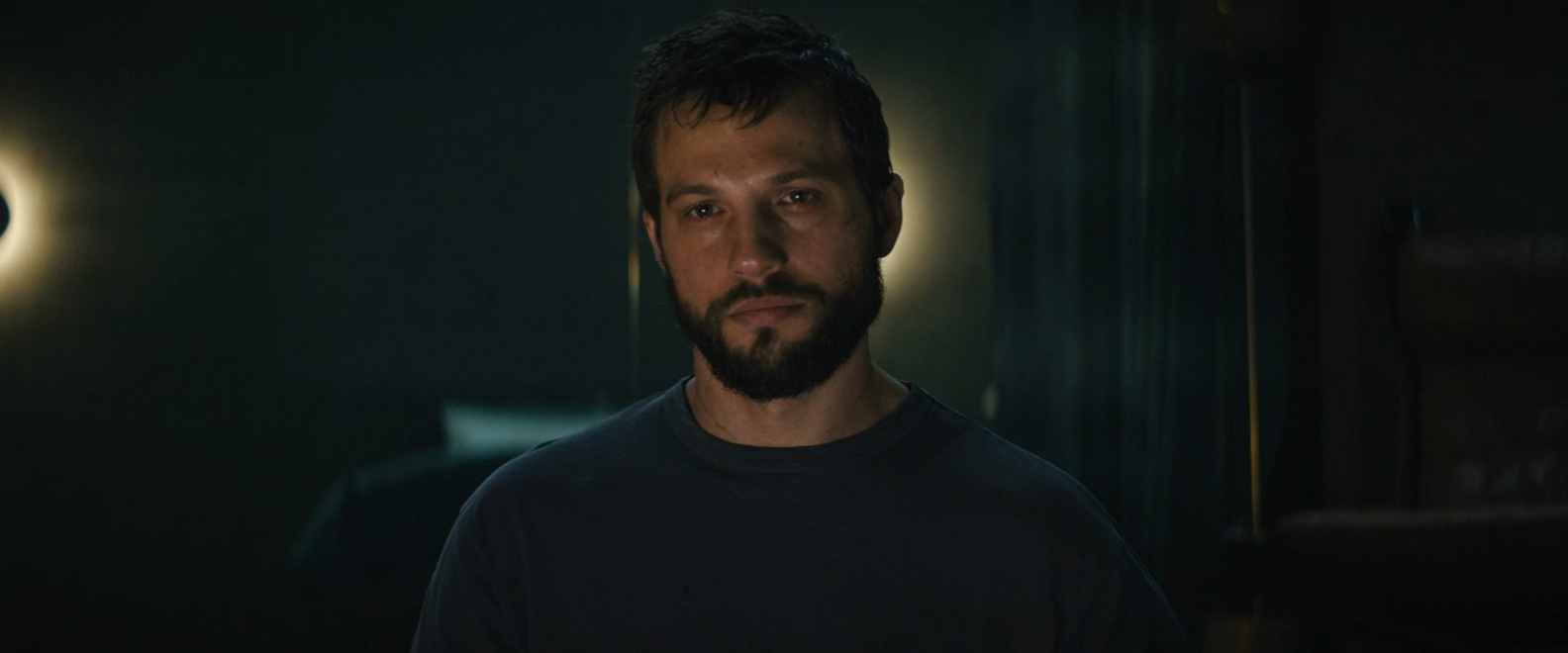 Upgrade stars Logan Marshall-Green (Prometheus) as Grey Trace, a man who decides to 'upgrade' his body with STEM—an artificially intelligent implant—after he is paralyzed by muggers who attack him and his wife. The film combines horror, action, comedy, and science-fiction elements to create an entertaining and unique popcorn movie. Though it only grossed $16 million at the box office, critics praised the film's original story and Green's physical performance.
5

Bad Words (2013)
Jason Bateman stars in his directorial debut Bad Words, a dark comedy about a grown man who competes in a children's spelling bee because he hasn't technically passed the eighth grade. In Bad Words, a journalist (Kathryn Hahn) follows Guy Trilby (Bateman) on his journey to the first televised national spelling bee to investigate why he wants to snag the prize from precious, hardworking children. Along the way, Guy develops new strategies to get ahead in the game, one of which is befriending Chaitanya, one of his 10-year-old competitors, whom he takes on some hilarious and inappropriate adventures. In the end, we find out Guy's motivations aren't so simple, and we see this man child go through his own coming-of-age tale as if he really hadn't moved on from the eighth grade...until now.
4

You're Next (2011)
Adam Wingard (The Guest) brings us a unique twist on the home invasion genre with You're Next, a fun slasher about an upper class family that experiences a random attack from a group of strangers in animal masks when they all get together for a wedding anniversary. There's more to You're Next than meets the eye—the cult classic has a plethora of dark humor, clever plot twists, and a badass final girl in Erin (Sharni Vinson).
3

Popstar: Never Stop Never Stopping (2016)
Popstar: Never Stop Never Stopping got rave reviews from critics but bombed at the box office, only making $9.6 million, less than half of its $20 million budget. The film stars Andy Samberg as Connor4Real, a former boyband member whose new solo album flops. This documentary-style flick uses celebrity cameos and references to music and concert films like Justin Bieber: Never Say Never to cleverly poke fun at the popular music scene.
RELATED: 10 Underrated Shows To Binge On Netflix Right Now
The best part of the film is its original soundtrack, featuring songs like "I'm So Humble" and "Finest Girl (Bin Laden Song)," which were worthy of Best Original Song nominations, but were snubbed during awards season.
2

The Grey (2012)
The Grey, starring Liam Neeson, is a survival thriller about a group of oil rig employees who must trek through deep snow and freezing temperatures after their plane crashes in the middle of nowhere. Early on in their journey, the men realize a group of wolves are stalking them and when they start picking them off one by one, it conjures their primal fear and will-to-live adrenaline. The Grey also deals with heavy themes like death and religion, giving you something bigger to chew on during the film's quieter moments.
1

The Gift (2015)
Joel Edgerton's directorial debut, The Gift, received good reviews from critics, but didn't pull in much at the box office. Edgerton, who also wrote the film, co-stars as Gordo, a creepy former classmate of Simon (Jason Bateman) who starts regularly dropping by with gifts. As his actions become more frequent and sinister, Simon and his wife, Robyn (Rebecca Hall) become uncomfortable in their one-sided friendship with Gordo. Edgerton's script slowly unveils the secrets behind Simon's past and Gordo's motivations in this tale about how our high school experiences can shape who we are later in life.
NEXT: 10 Underrated Horror Movies Only The Biggest Movie Buffs Know About