Up Next
SR Geek Picks: Alternate Death Scenes for Bane in 'The Dark Knight Rises'
Welcome to Screen Rant's "Geek Picks," where we collect the finest movie-related geekery from around the Web. Today you'll find The Return of Return of the Jedi; Ellen interviewing Steve Carell as Gru from Despicable Me 2; a ghetto version of Mean Girls; How to Say "May the Force Be with You" in Dothraki; and some Tetris bookshelves. All that and more on this edition of SR's Geek Picks!
If you have any Geek Picks of your own, please send them to srgeekpicks(at)gmail(dot)com to be featured on a future post!
–
The Return of Return of the Jedi: Special Edition
In this special extended cut of The Return of Return of the Jedi, Kevin Smith, Seth Green, Chris Hardwick, Jaime King, Topher Grace, Fall Out Boy, Eli Roth and more relive their favorite moments of Star Wars: Return of the Jedi in celebration of the film's 30th anniversary.
–
These Trek Wars cookies were made by Sarah over at Klickitat Street and feature Spock as Obi-Wan, Chekov as Luke, Kirk as Han Solo, Chewie as a tribble, Princess Leia as Uhura, McCoy as C3PO and Scotty as R2D2, Sulu as a Rebel Pilot, and Darth Vader as a Klingon.
Source: Klickitat Street/Via GeeksAreSexy.
–
Chewbacca Cake
Made by Ivy Jane's Bakery.
–
Ellen Interviews Steve Carell as Gru from Despicable Me 2
Gru's First Television Appearance! The star of the new film Despicable Me 2 was here for the very first time! It's not every day Ellen interviews a cartoon character in person.
–
Bane Alternate Death Scenes
–
Mean Gurlz
–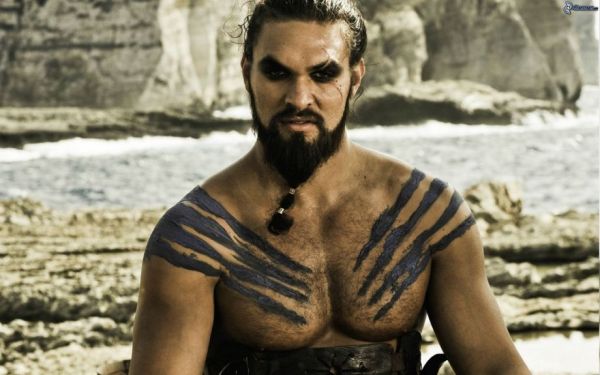 Linguist David J. Peterson created the Dothraki language for the HBO television series Game of Thrones. Denise Martin of Vulture asked him to translate several popular phrases from outside of the Game of Thrones universe into Dothraki. He rendered Star Wars' iconic phrase "May the Force be with you" as "Athhajar ma yeroon."
Head over to Vulture where you can read and listen to Peterson's translations of lines from The Wire, Star Trek, Mad Men, The Office, There Will Be Blood, Breaking Bad and Taylor Swift's "We Are Never Ever Getting Back Together."
via neatorama.
–
Each Tetris piece is separate, so you can arrange them however you'd like. Made by johloh on Craftster.
–
The Hannibal Lecter Cannibal Chianti & Suit Yourself Pinot Grigio Package is available for $75 at PersonalWine.com. You can also buy just the wine for $32 per bottle.
–
Venn Dieselgram, Vin Dieselgram, Vin diagram?
–
–
That's all for today, folks! Be sure to check back tomorrow for more movie-related geekery.
Today's picks have been brought to you by: FashionablyGeek, GeekAlerts, Mr88668866, GeeksAreSexy, betweenthepages, neatorama, starwars, todrickhall and theellenshow.